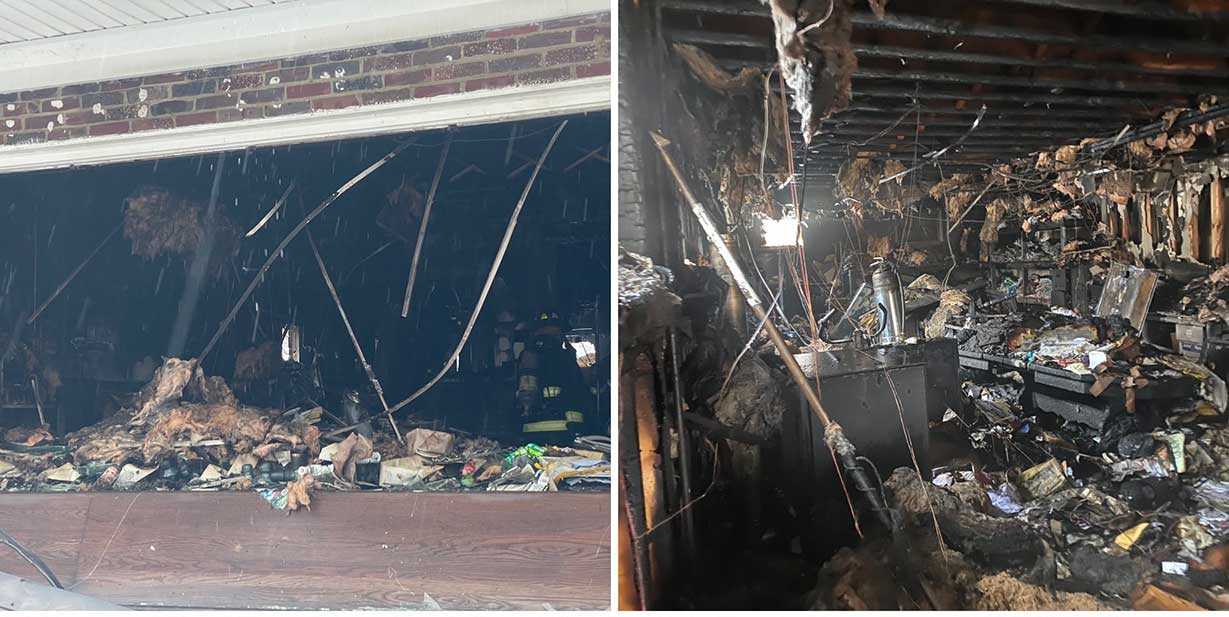 Normally we would be reaching out to you with news and information about the upcoming 98th Laconia Motorcycle Week Rally. Sadly, we have other news to share . . .
On Christmas morning, our Motorcycle Week offices suffered a catastrophic fire resulting in a total loss of collectibles and souvenirs spanning the history of Laconia Motorcycle Week's 97-year legacy. Although no one was injured, our beloved office cat, Ashland, perished in the fire. As of this writing, we're still waiting for permission to enter the premises so that we may retrieve him and give him a proper burial.
Along with Ashland, most of the items lost can never be replaced, leaving us heavy-hearted, particularly after a year of COVID-related challenges. It's hard to find the silver lining in an incident such as this, but we are grateful to the Laconia Fire Department and surrounding towns for their assistance and the outpouring of support we have received from our friends, family and loyal rally goers, past and present. We'd also like to thank Paul Cote and Check Twice Signs for setting up a GoFundMe campaign to help us recover from this devastating loss. All funds donated will be used to cover the extensive cost of fire clean-up (currently estimated close to $40K!) and replacing items lost from general operations and historical memorabilia. The Laconia Motorcycle Week Association will have DIRECT and SOLE access to donated funds. No donation is too small. A lot of us doing even a little will add up and help rebuild and restore.
If you're able to give even a little, thank you! If you have memorabilia to donate, please contact Charlie St. Clair directly. Please copy this link and share it with your riding friends. If you prefer, you can issue a check payable to LMWA and mail it to PO Box 5399 Laconia, NH 03247 and put "Friends of MC Week- Rebuild Fund" in your memo.
The Laconia Motorcycle Week Association is a State of NH nonprofit association with a Board of Directors. The Directors have secured an off-site, heated storage unit for any salvageable items and any memorabilia you can donate.
Progress does continue for the 98th rally (albeit remotely) and updates on the schedule of events and the 2021 Rally News magazine will be out shortly.
THANK YOU for all your support!!!