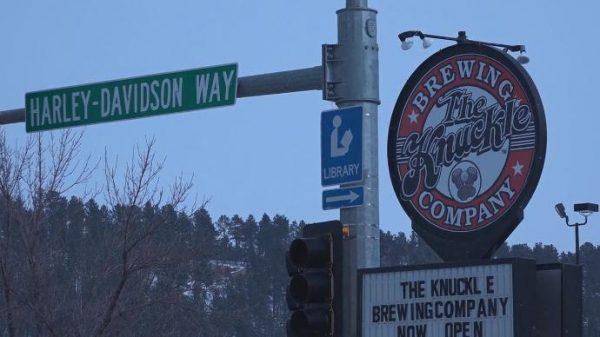 STURGIS, S.D. (KOTA TV) – The Knuckle Saloon has been in Sturgis for nearly 20 years. Last month the owners decided it was time for a new venture, and put the downtown business on the market.
The Knuckle's five partners are now opening a new brewery, Sturgis Brewing Company, later this year.
The building on Lazelle Street is 2,800 square feet, with retail and brewing capabilities.
The current owners hope whoever buys the building will continue the legacy and they are excited to bring a new business to Sturgis.
"That'll take the Sturgis name out and they'll be distributing all over. That'll just help the rally; it will help the town, and it will provide jobs and economic impact too," says Dan Martin, the realtor for The Knuckle Saloon.
The Knuckle Saloon is selling for $6.2 million.
–By Meredith James