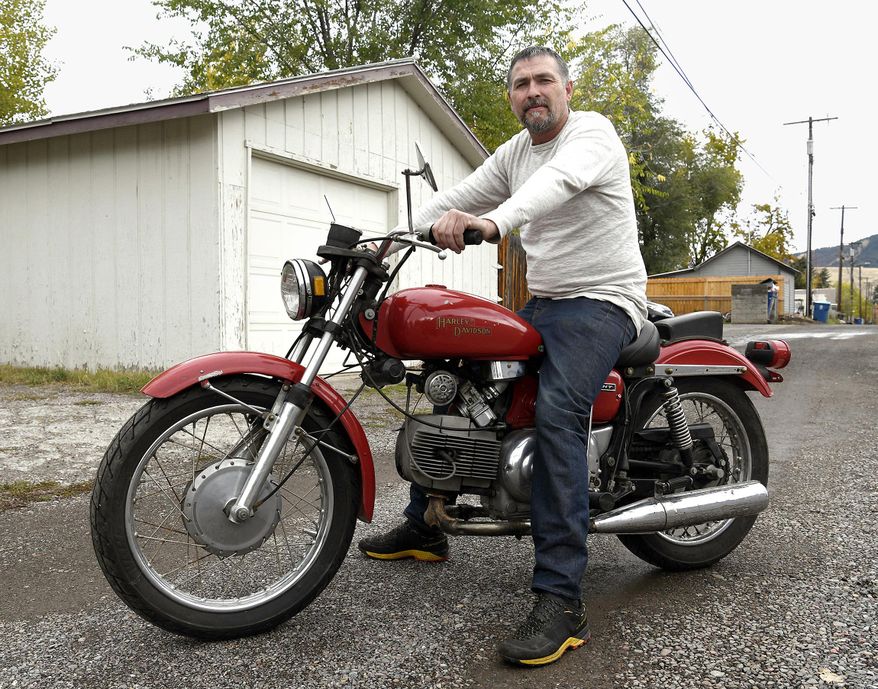 by Cameron Evans from https://www.washingtontimes.com
MISSOULA, Mont. (AP) – Miles McCarvel didn't think he was ever going to get his 1972 Harley-Davidson motorcycle back after it was stolen four years ago.
On. Oct 13, though, he came home to find the bike leaning up against his garage.
The bike looked exactly the same as the last time McCarvel saw it: it was still missing a battery, the tires were flat and it didn't have any new miles on it.
"I was like 'what the hell,' you know? I couldn't believe it," he told the Missoulian.
McCarvel hopped out of his car, took a picture of the red Aermacchi Harley-Davidson 350 Sprint and made a post on Facebook that read: "I built this bike when I was 20 years old! Glad to have it back. I guess there's good things happening in the world too."
The post received over 350 reactions and over a hundred comments, including one comment from a person who said their cousin also had a stolen truck returned a couple weeks later with a $20 bill on the console.
Missoula Police Department public information officer Travis Welsh said it isn't very often that people return items they've stolen without police intervention, and said that once a theft has already occurred, any weight given to the gesture of returning the item at a later time would be determined by a prosecutor.