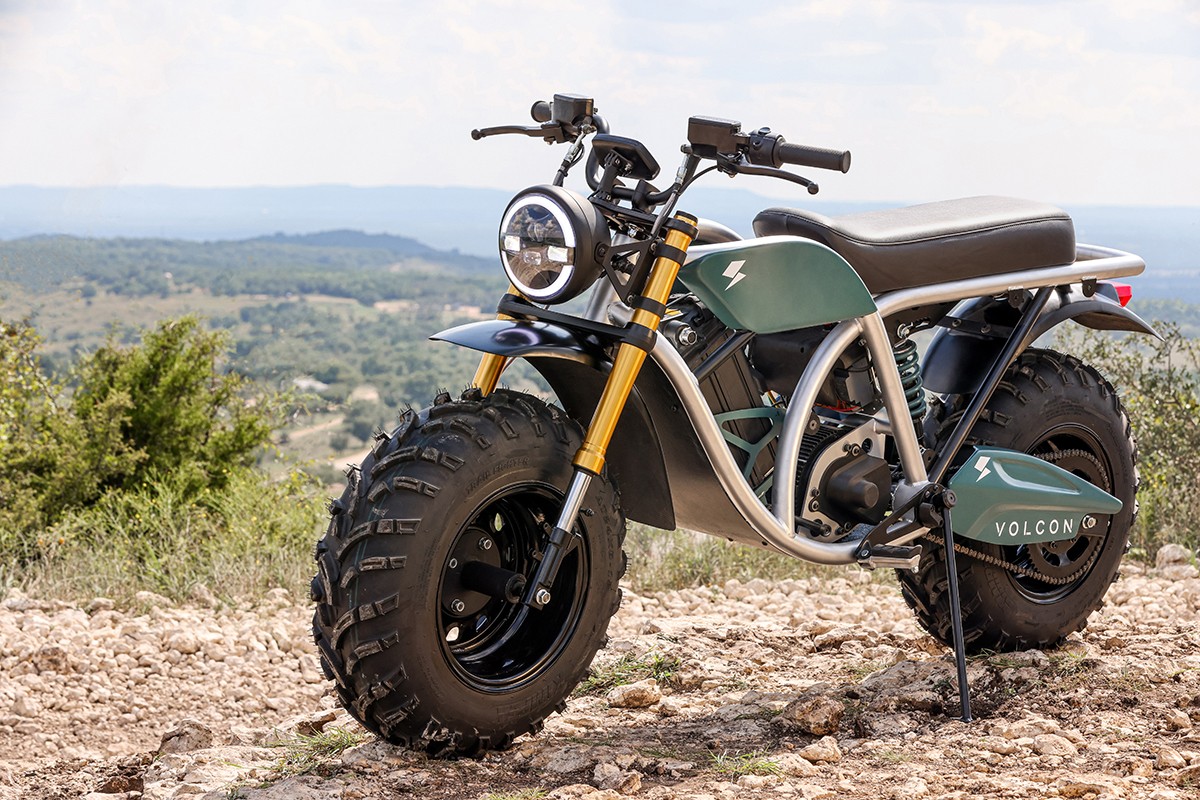 by Elena Gorgan from https://www.autoevolution.com
All work and no play makes Jack a dull boy. But who said you can't have a vehicle that does both, and it's electric, to boot?
Volcon is a startup from Texas, U.S., that plans to take the industry of offroad powersports vehicles by storm with a string of offers that will deliver versatility, functionality and the fun factor, while also being mindful of the environment. The first in that string of offers is an all-terrain motorcycle called the Grunt.
Volcon is run by Andrew Leisner, former senior VP and managing director of the Bonnier Motorcycle Group and Motorcycle Industry Council board member, and he tells Ride Apart the idea for the company came from Tesla. Who said electrification should only apply to passenger vehicles?
Thanks to companies like Tesla, the electrification of the powersports industry is no longer a question of if, but when, and Volcon is positioning itself to play a substantial role in this rapidly changing environment," Leisner explains.
"Having grown up riding with my father and continuing that tradition on motorcycles and UTVs with my daughters, I am excited to help lead the evolution of the powersports industry with electric vehicles that enhance the outdoor experience while reducing our environmental footprint for future generations," Leisner adds.
The Grunt is the first Volcon vehicle that will come to market, in the spring of 2021. Sure, the name is a bit silly, especially if you consider it's attached to a vehicle that's all-electric and, as such, nearly silent. But the idea behind Grunt is to offer an all-terrain motorcycle that works just as well for offroading for fun, as it does for other leisure activities and actual farm work.
Powered by a mid-drive electric motor that delivers up to 50 hp and 75 lb-ft (102 Nm) of torque to the rear wheel via single-speed chain drive, Grunt is able to top speeds of 60 mph (96.5 kph), which it can reach from a standing start in about six seconds, according to the company. Range is a solid 100 miles (161 km) but it can be extended by bringing on a spare battery, since it's swappable. Topping up the battery can be done using any household outlet in as little as two hours.
Exact specs of the Grunt have not been revealed just yet, but photos made available show a motorcycle that uses standard suspension and sits on massive tires that will cushion almost any bump even either way. Ground clearance is of 12 inches (30.4 cm). Three riding modes will be available, making this fat-tire motorcycle a good choice for both beginners and experienced riders.
Grunt also stands out for a clean, almost minimalist design, though the goal with the design was functionality. Whether you're getting yourself one to haul hales of bay or to hit the trail, you will get the job done. As with any other electric vehicle, you will be able to do so with minimal maintenance costs.
Speaking of getting the job done, Volcon says Grunt is IP67 rated and fully waterproof, which means you will never have to worry about stalling in a water course. In fact, you can fully submerge it and it will still run without issue. It will probably not float, though, like the similar-looking but lower-specced, cheaper and non-electric Russian Tarus does.
Pricing for Grunt starts at $5,995 and some customization options will be offered, thought Volcon is yet to detail them. Once this all-terrain motorcycle is out, Volcon will follow it up with the two-seat Stag and the four-seat Beast, both of which will have the same dual functionality and be ready for work or fun at a drop of a hat.