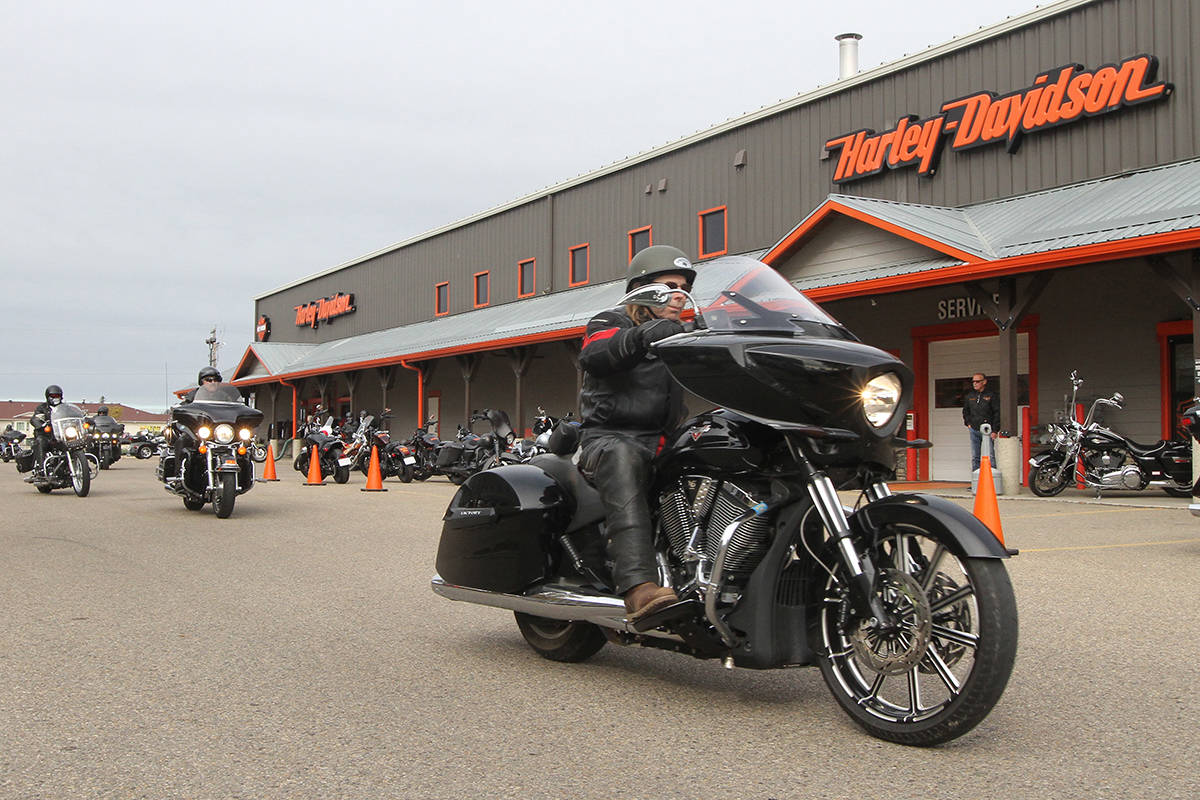 by Sean McIntosh at https://www.reddeeradvocate.com
Bikers jumped on their motorcycles this weekend to help make Christmas better for central Alberta children.
The seventh annual Toy Run was held at the Gasoline Alley Harley Davidson Saturday morning, where toys and money were donated to the Red Deer Christmas Bureau.
"We have to hold the event a little early every year so we can ride before the snow hits," Bailey Quirico, Gasoline Alley Harley Davidson marketing manager.
"Our hog chapter, a group directly out of our dealership, puts (the Toy Run) on for us. So we just basically host it and provide the food."
The bureau is a non-profit organization that supports children and families in need at Christmas through mobilization of community volunteer and financial resources.
The total dollar amount raised is expected to come in around $1,000, with about 100 toys donated – the business had toy donation bins up for the past two weeks.
Quirico said the event has grown since its inception.
"It's getting a lot more attention. We've noticed a lot of other riding groups are starting to do it as well," she said.
"A lot of times (the participants) will strap the toys to their bikes and do little parades. It's a way to give to children for Christmas."
Teresa Patterson, Red Deer Christmas Bureau Society vice-president, said the organization is 100 per cent volunteer-run and receives no government funding.
"The only way we keep our doors open is events like this … and with the help from all our sponsors," she said.
"We completely rely on community fundraising and volunteers."
This past year, more than 1,200 children received presents, as well as Christmas dinner and breakfast.
"I think one of the biggest Canadian traditions we have is Christmas. With the way the economy has been we have seen a jump (at the Christmas Bureau) and it has stayed high," she said.
The bureau is "very popular in the community and everyone thinks it's very important because Christmas is a traditions close to Canadian hearts."
The bureau will host its annual general meeting Sept. 26. For more information, visit reddeerchristmasbureau.com.