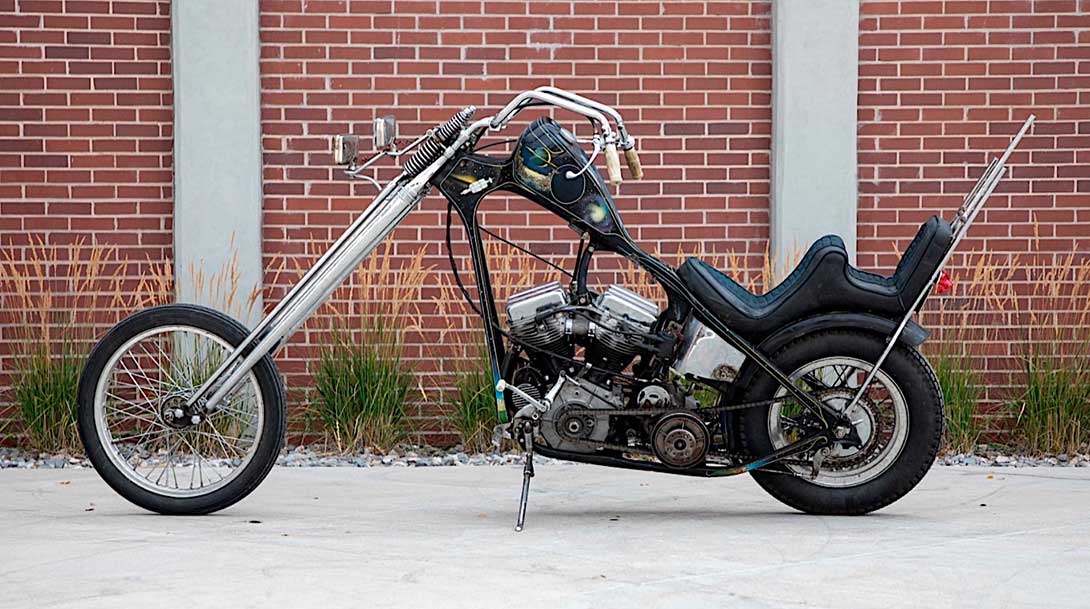 by Daniel Patrascu from https://www.autoevolution.com
Back in 1949, the year when parts of this here bike were born, humans were not even dreaming of becoming space explorers. The world was fresh out of the worst years of its existence, a time when most of the planet's nations tried to obliterate each other in more or less creative and horrific ways.
They tried to do so by using rockets, too, an invention that eventually helped open up humanity's appetite for space exploration. After the war ended, Germany's most prestigious rocket scientists, Wernher von Braun and his Nazi V-2 rocket team, found themselves working for the Americans. Faster than you could say "Man belongs wherever he wants to go," we went to space, reached the Moon, and sent a small army of rovers to Mars.
The fast pace of space exploration was of course sung in literature and movies, but also on mundane objects such as teacups or T-shirts. And yes, even on cars and motorcycles.
This 1949 Harley-Davidson Panhead is one of the objects celebrating space exploration. It does so by displaying one of the most intricate and detailed custom paint jobs we've seen on such a project.
Despite the rather limited real estate available, the bike reeks space no matter where you look: there is a big NASA logo visible on one side, a couple of planets and a self-propelled astronaut on top of the tank, suns, moons, and alien UFOs on the side of the thank, and a fancy human spaceship on the frame.
The motorcycle is part of the larger lot of two-wheelers known as the Legends Motorcycles Museum collection. No fewer than 36 of them, including this one, are going under the hammer in April, during the massive Mecum auction, which is to be held in Las Vegas.
There is no estimate on how much the bike is expected to fetch, but those with a big enough passion for Panhead Harleys and space can boldly go where their competitors cannot, as this one is selling with no reserve.