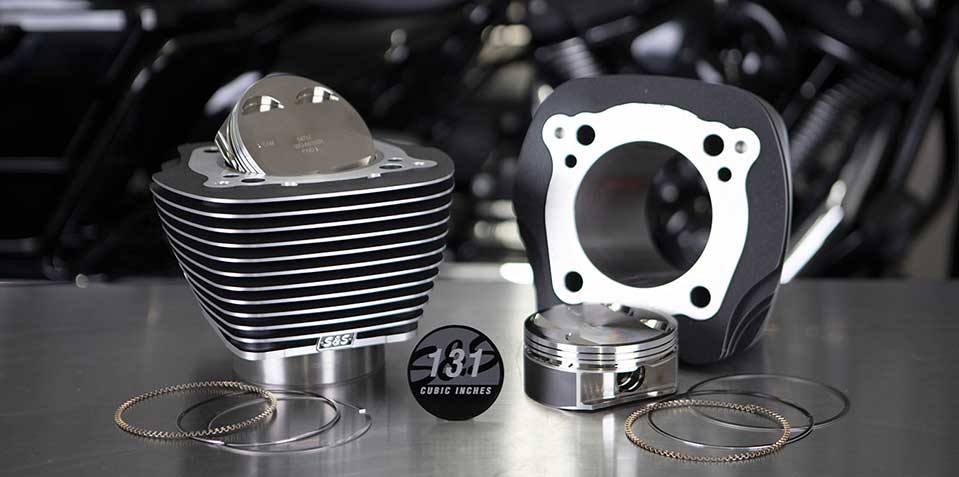 by Daniel Patrascu from https://www.autoevolution.com
Harley-Davidson Milwaukee Eight Gets Bigger and Meaner with New 131 S&S Kit
Do you know that saying "there's no replacement for displacement?" It applies to all types of internal combustion engines, fitted on both cars or motorcycles, and has been the driving force behind many stunning machines over the years.
In the motorcycle world, Harley's Milwaukee Eight engine is one of the most famous powerplants. Part of the big twin family that has been around for eight decades, it was introduced in 2016 with a total of eight valves – four for each cylinder – hence the name.
Generally, these engines come in three displacement options, namely 107, 114, and 117 ci. There's an even bigger variant on the market, the Screamin' Eagle Milwaukee Eight 131, "the biggest, most powerful street-compliant engine Harley-Davidson has ever created," but this one is offered as a crate solution.
Those looking to get more cubic inches and more power have several solutions at their disposal. The latest comes from S&S and is designed for Milwaukee Eights fitted on bikes from 2017 to the present day.
Comprising upgrades like a new-design forged piston and 4.25-inch cylinders, the kit can take engines all the way to 131 ci (2.1 liters), but only when paired with the company's stroker crank – we're told the upgrade works with stock crankcases as well. According to S&S, the stock engine height remains after the kit is fitted, and so do the original serial numbers.
There are three variants of the kit available, namely Wrinkle Black with highlighted fins, Wrinkle Black with non-highlighted fins, and Black Granite with highlighted fins.
Regardless of the version, the price is $1,299.95, but that increases to $1,529.95 when opting for the stroker crank as well. Still, that should be peanuts given what the hardware offers, according to S&S product manager Grant Hilligass.
"We build our big bore kits and cranks to much tighter tolerances and with higher quality materials than the factory parts," he states.