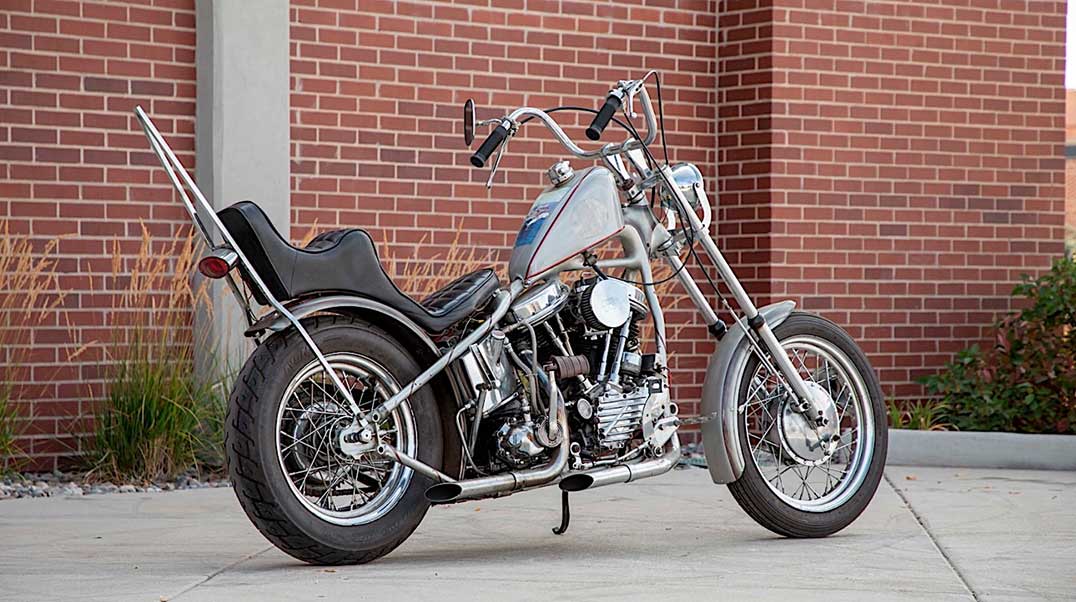 by Daniel Patrascu from https://www.autoevolution.com
Fans of old, customized or other types of motorcycles have a major event coming their way in the first month of next year. At the end of January, many of them will flock to Las Vegas, where a Mecum motorcycle auction of massive proportions will be held.
The auction house has been hosting this event for years, and for 2021 we are promised to see 1,750 two- or three-wheelers crossing the auction block in the hopes of earning big bucks for their current owners. Many makes are on the list, but one of the most important is, of course, Harley-Davidson.
Milwaukee-made motorcycles are coming to Vegas either individually or as part of some collection. One of the biggest such packs is that of the Legends Motorcycles Museum in Springville, Utah, with 36 motorcycles owned by the museum's Rick Salisbury going under the hammer. From Tri Glides to vintage choppers, very few Harley types are missing from the bunch.
The 1948 model featured here is one of the two-wheelers in this special pack. Despite being based on an older model, it is meant to be reminiscent of the choppers made in the 1960s and 1970s, with a raked and molded frame, king and queen seat, and a sissy bar behind it, among other things.
What catches the eye, though, is the fuel tank, which seems to come with a photo of an aircraft carrier. And we do literally mean a photo: not spray- or hand-painted, nor airbrushed on it, but apparently glued to the upper side of the fuel tank, and presently peeling off at the corners.
Try as we might, we were unable to identify the aircraft carrier and get a sense of why it was chosen as an adornment for the bike.
This particular build is selling with no reserve during the auction, and Mecum does not give an estimate as to how much it is going to fetch.