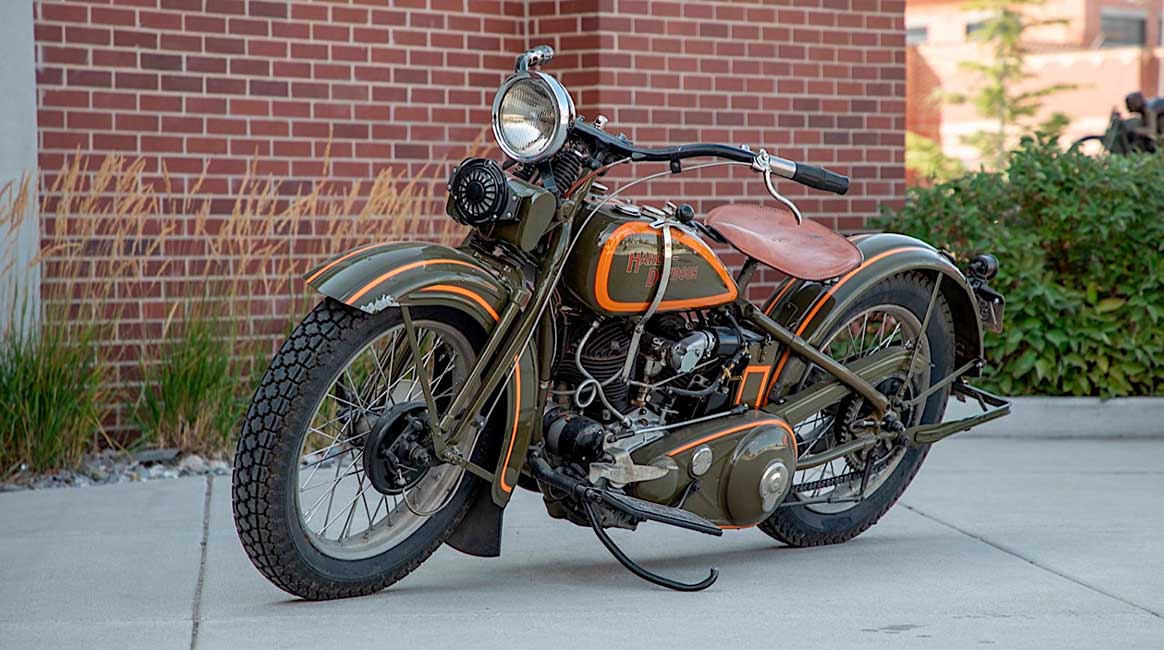 by Daniel Patrascu from https://www.autoevolution.com
Back in the years before the Second World War, Harley-Davidson was, like all other companies, fighting for its survival. Little did it know that the changes and decisions it made during those times would make it the only other bike maker, alongside Indian, to survive The Great Depression.
But it was not a smooth ride. In the first years of the period, Harley's sales dropped by about seven times, and as a result so did production. That means finding motorcycles made from 1930 to after the war is not an easy task today. On the other hand, those who own such a two-wheeler often find themselves sitting on a real treasure.
A large pack of such motorcycles was scheduled to go under the hammer this month, but due to the ongoing health crisis, it will do so in April. The pack is called the Legends Motorcycles Museum collection and comprises a total of 36 bikes, many of them coming from the time of the Great Depression.
The 1931 V series model we have here is one of them. Wearing an olive and orange color scheme on a body that looks refreshingly vintage, it is part of the side-valve engined family of bikes that replaced the J series produced up until the start of the 1930s.
The new series comprised the standard V line, of which this here motorcycle is part of, the VL and the VS. They were all powered by the new Harley powerplant that, coupled with a host of other improvements, made the V series a very fun to ride family of bikes.
A number of them survive to this day, and according to Hagerty, a concours condition one can go for as much as $28,000.
The one here seems to fit the description, especially because it is just that, a show bike. It sells on a Bill of Sale for display purposes only and can not be ridden on public roads. There is no estimate of how much it is expected to fetch.