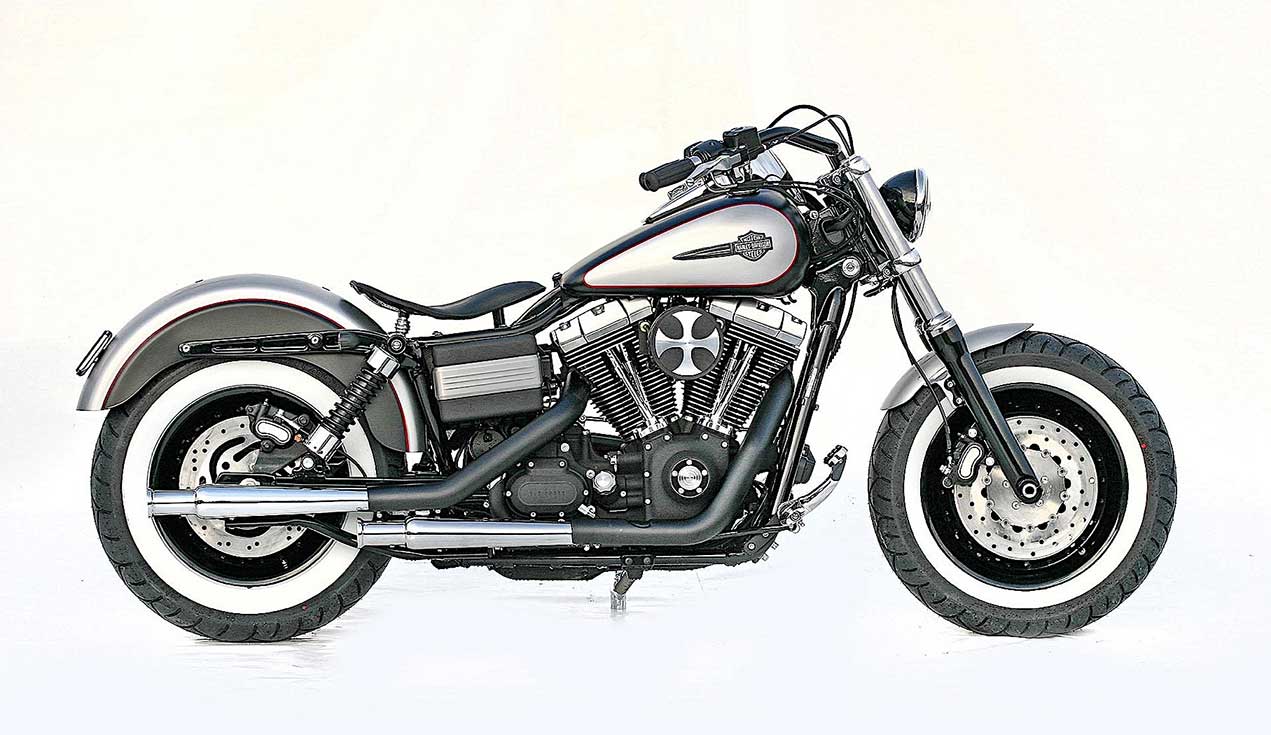 by Daniel Patrascu from https://www.autoevolution.com
Having been at the forefront of motorcycle building for decades, Harley-Davidson knows people don't necessarily like its bikes as they come out of the factory doors. As such, the American company not only allows garages to do whatever they like with its two-wheelers, but also encourages them by providing a long list of custom or tuning parts itself.
And that applies not only to North America, where the bulk of the world's Harley custom garages is, but also to the rest of the world. In Germany, for instance, a shop by the name Thunderbike has been having its way with Harley bikes for close to three decades now, and it's taking full advantage of what the Milwaukee company has to offer.
The build we have here is an older one coming from Europe, and it is the perfect representative of how custom parts can be perfectly matched with factory-supplied ones.
Based on a 2008 Fat Bob, the bike is called Fredbob and took about two months to put together.
Moving along under the power of a 96ci fuel-injected engine controlled by means of a 6-speed transmission, the motorcycle packs hardware of both European and American make.
Thunderbike has been in charge of the overall design of the remade motorcycle, but also fitted on the build a number of home-brewed parts, including an exhaust that allows the above-mentioned engine to breathe, the air cleaner, and the handlebar.
Harley itself supplied the fuel tank, fenders, front end, swingarm, and the rims wrapped in Metzeler tires. Some of these elements, like the fenders or front end, have been further optimized by Thunderbike for the project. The whole reborn Fat Bob is wrapped in a paint scheme signed by the Germans' favorite partner on this front, Kruse Design.
Usually, we are able to figure out approximately how much a build of this kind cost to make, but this time, due to the two-wheeler being rather old, we were unable to do so this time.