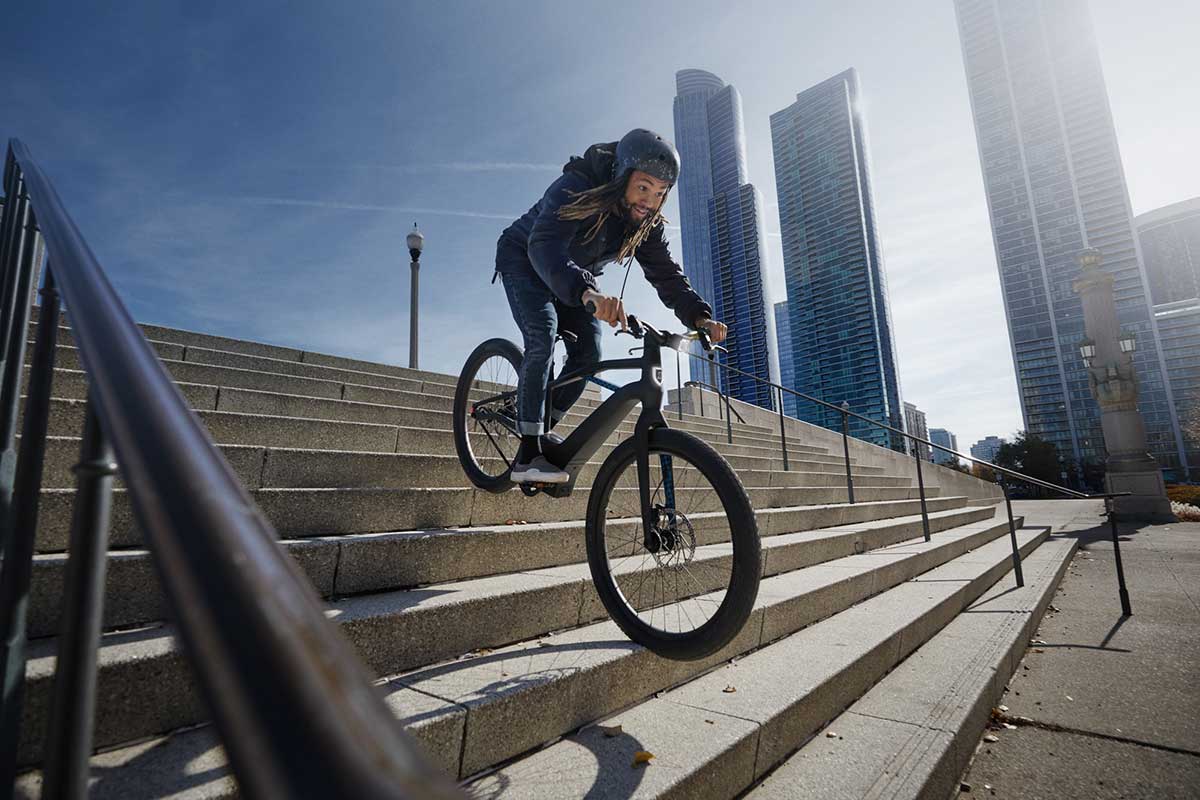 by Cristian Curmei from https://www.autoevolution.com
We have been warned that this was going to happen, and now it is. Harley has released preorders on four beautifully crafted e-bikes from the Serial 1 lineup, and this is the least expensive of the bunch.
Recently, the U.S. motorcycle manufacturer released a very special build known as the Serial Number One, where it showcased electric tech on a tribute bike resembling the oldest known Harley. From there, we got this new wave of two-wheeling ideas.
The first of these bikes from the legendary motorcycle creators is the Mosh/CTY. Now, it's only first on the list because it's the least expensive of the lineup and possibly the least capable, depending on how you see things.
Nonetheless, it still brings with it all the history and heritage of Harley Davidson. By now, most fans out there have already asked themselves, why the hell is Harley stepping into the e-bike game? It's simple, really. It's a market that's becoming more and more motorcycle-like.
With advancements in technology, from battery capacity to motor power outputs, our ever-present bicycle is becoming more of a stepping-stone towards an electrified future. So, let's see what the team has put together for us.
When first laying eyes on the bike, you are struck by a rugged and capable frame that doesn't resemble any e-bikes. From the start, the frame instills you with a feeling of trust like that one special person in your life.
A lack of suspension means you'll be feeling your urban terrains, but being made to smash around town, it doesn't really need anything to soften your ride except the tires and your rubberized knees. Upon closer inspection, the frame includes visible welds. If for any moment you thought that was carbon fiber, now's a good time to throw away that idea.
What we find on the Mosh, just like on the other Serial 1 bikes, is a hydroformed aluminum frame. But before you start getting upset about Harley's choice of material, know that it's the best material for what this bike needs to do and for the price of $3,399. So, relax and read on.
Now, like all things e-bike, the most important aspects are the motor and battery. For the motor, we find a hugely capable 250W Brose S Mag brushless rotor, set mid-drive to offer a perfect balance and center of gravity for the bike. Still, 250W sounds rather weak judging by what we've seen so far in the e-bike game.
However, this "half the power of my blender" motor somehow squeezes out 90 Nm (66 lb-ft) of torque, more than some of the biggest and best e-MTBs out there. True, it has a speed cap of 20 mph (32 kph), yet that can be changed if you've got the smarts for it.
Powering this sleeper is a 529Wh integrated battery that can also be removed. Now, the range with this set-up is anywhere from 35-105 miles (56-168km), depending on which of the four ride modes you use. Over 100 miles of range; that alone is worth every penny. Once out of juice, a 75% charge takes only 2.6 hours, with a full charge in 4.75 hours.
As for the drivetrain for this smashing e-bike, we find a single-speed freewheel with a Gates carbon drive belt. Top of the line, my fried. As for brakes, Tektro is the brand of choice with two-piston calipers with 203-mm (8-in) rotors.
For some reason, Harley chose to strap on some 27.5-inch wheels and tires. The reason is to ensure all-around control and comfort as 27.5s are highly used in MTB and Enduro biking for their ability to grip and climb while offering ease of maneuverability.
A few other perks like walking assist and internal cable routing are also found, as well as a Brose display and remote that connects to an app. Honestly, for this price, what you get is absolutely amazing. Check out the gallery and video below and then click here to stare at the billing screen.
Watch Video at https://youtu.be/GzP-fwPJNxs