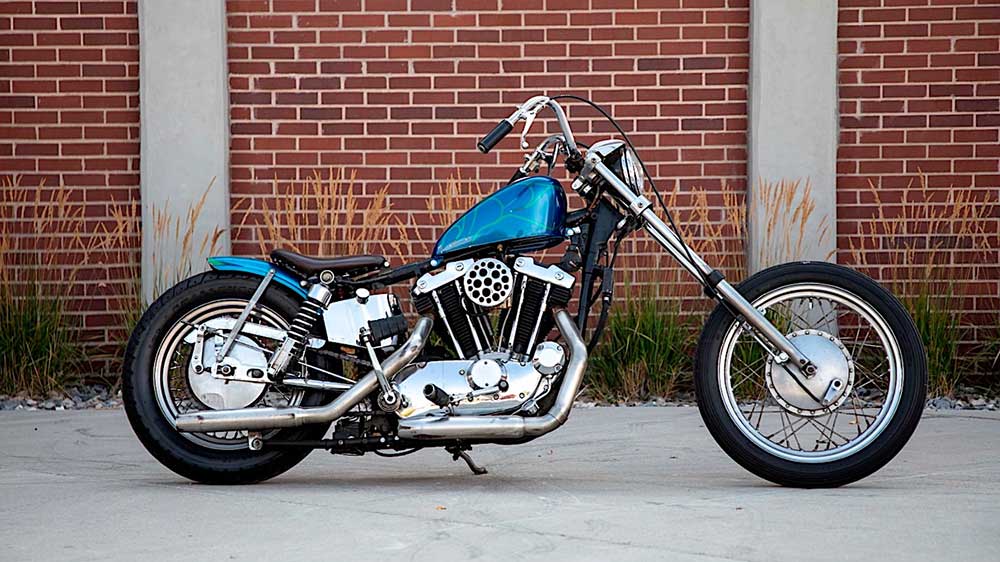 by Daniel Patrascu from https://www.autoevolution.com
It's been a rough year for custom motorcycle fans, who, just like car lovers, had no major dedicated event in 2020 – except, perhaps, for Strugis. But that is more of a festival and less of a build display, so novelties were pretty much scarce.
The coming year is shaping up to mark a relative return to normalcy. That means we'll probably be getting all those juicy gatherings like Mama Tried, Congregation, or Born-Free again. Before this happens, though, the year opens with the Mecum Las Vegas Motorcycle auction at the end of January.
As usual, the auction house is flooding the market with old, vintage, rare, or custom builds. In all, 1,750 bikes are listed for sale, either on their own or as part of collections.
One prominent such display of bikes is by the Legends Motorcycles Museum in Springville, Utah. It comprises 36 motorcycles owned by the museum's Rick Salisbury, and the 1971 Harley-Davidson Sportster chopper seen here is one of them.
Harley started making Sportsters in 1957 and launched them into the wild sporting four-stroke, V-twin engines, at first from the Ironhead family, and later on using the famed Evolution. Like all other Harleys, it was quickly adopted by custom shops and turned into different things entirely.
The one we have here pays tribute to the custom choppers of the 1970s. It's raked build makes it look aggressive, though not as long as other bikes of the segment. It also looks extremely fresh, thanks to the warm blue custom fuel tank (hinting to an Indian Larry build) and rear fender that complement the cold of the exposed engine, exhaust, and wheels.
Mecum does not provide any technical details on the two-wheeler, and it's not venturing into making a guess as to how much it is expected to fetch. What's worth noting is that the chopper is going with no reserve.