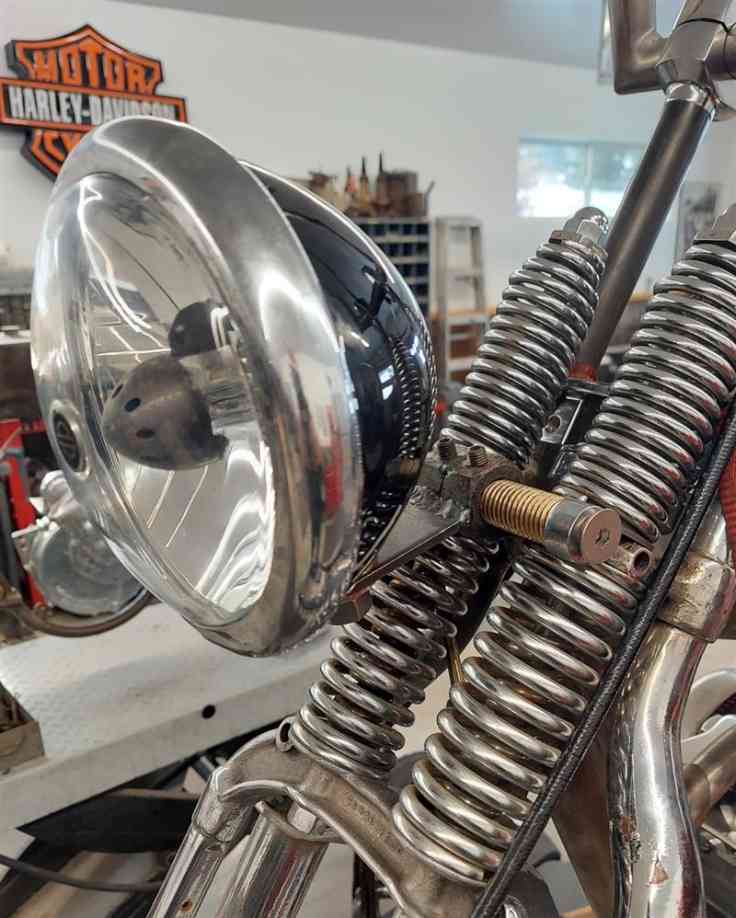 by Bandit with photos by Weed
I'm facing a number of challenges. I've also faced some pressure lately and I don't like to associate pressure or stress with building motorcycles. Hell, I moved to motorcycle Nirvana in the Black Hills to duck the bullshit California riders face daily.
I thought I could just tinker in the shop in Sturgis for hours unencumbered, without anxiety or worry, especially in the winter. I don't have a deadline for this bike, what gives? Hell, I don't know. I started to lean on myself to get shit done, so that's why I'm writing about it, so I face the music and stop. Okay, did it work?
Goddammit, this puppy is going to be cool or I'll die trying, right. Hang on for the next episode.
* * * * * * * * * * * * * * * *