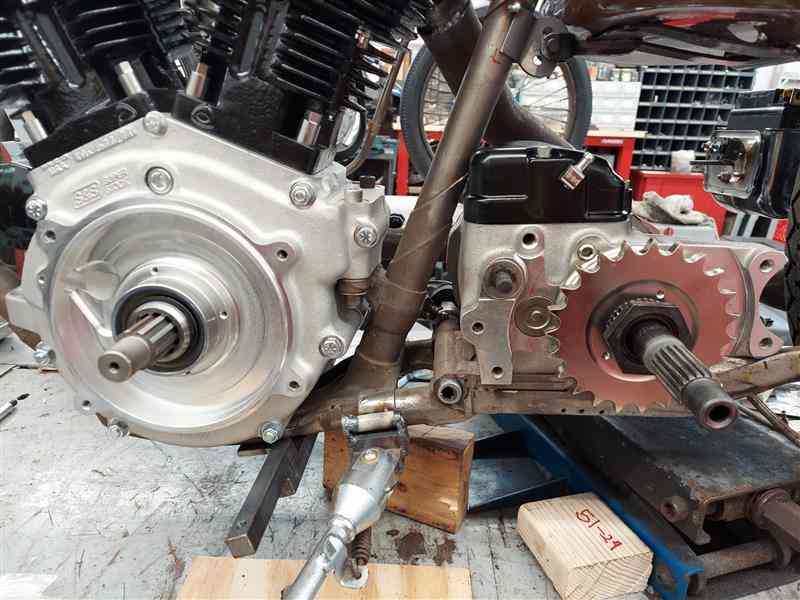 by Bandit with photos by Wrench
I've been waiting on my chain primary drive from Tech Cycle and Paul Cox, it's cool albeit terrifying. We only go around once. It arrived the other day and we started the alignment procedure. Answers and solutions are coming.
Then we looked into how the drive chain would align with the sprocket on the transmission and wheel.
* * * * * * * *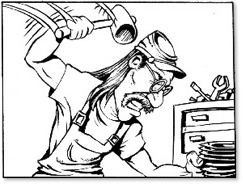 Sign up for Free Weekly Newsletter from Bikernet.com to stay updated on latest Motorcycle news, events, products, tech, tips, reviews, deals, fun & more. Click Here to Join – it's Free