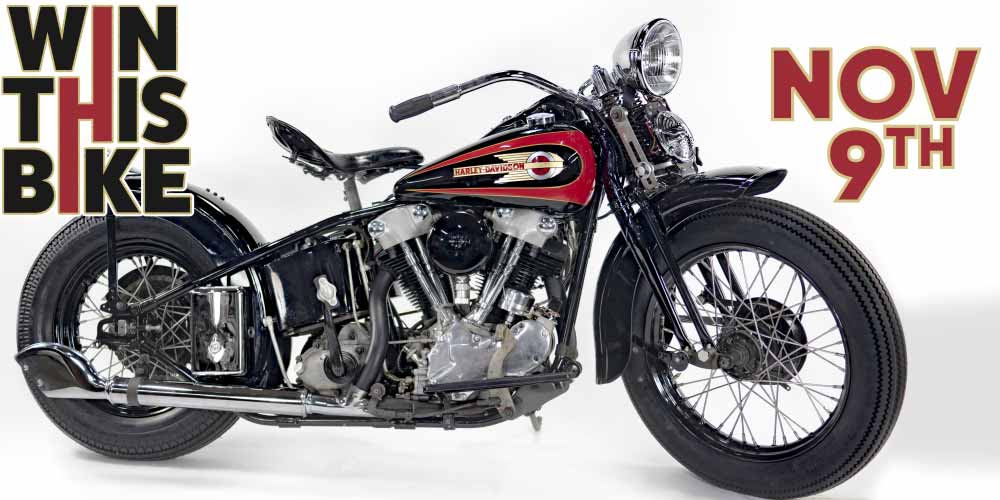 Raffle Day is almost here.
With a little over one month to go, now is the time to get in our annual raffle. This month we have a special offering of $1,000 to one lucky winner that enters in at the "Better Deal" package or higher. All orders of the "Great Deal" package will receive the exclusive 1936 knucklehead print. Hit the button below to get tickets, Nov 9th is coming soon!
The 2019 Raffle Bike
This 1936 Harley-Davidson EL Knucklehead Bobber is dressed in Harley-Davidson's classic black and vermilion red with gold striping and features a first-year 61 c.i. OHV engine based around a genuine pair of new old stock replacement knucklehead engine cases.