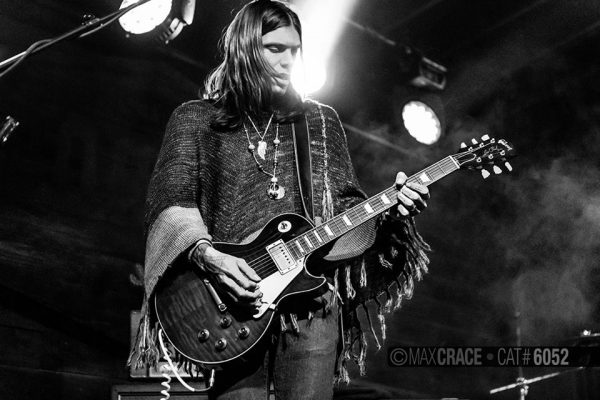 Photo by the legendary Max Crace
On this day 15 years ago (Sept 28th, 2004) Silvertide's "Show and Tell" was released. It went on to sell close to 400,000 copies worldwide and spawned three Top 20 singles, one of which went Top 10. The album was comprised of songs I wrote with my high-school friends between the ages of 15-18.
I was 18 years old when we cut the record, and 20 when it came out. Brace yourself.. it cost one million dollars to make, and took 18 months. It was the tail end of an era of excess. Against all odds, 5 kids from northeast Philadelphia had broken into the music business in a big way. We rode the wave as long as we could, and we did a lifetime of partying in 6 short years.
We played well over a thousand shows, toured the world with all our heroes, performed in a major motion picture (by M Night Shyamalan), and became big in Japan. All the clichés! IT. WAS. AWESOME. But as the great poet Robert Frost wrote (and we paraphrased in our own song, and my personal favorite on the record) nothing gold can stay.
I will spare you the details but it ended almost as intensely and fast as it began. I was 22 and it was over. What's really crazy is the whole experience happened prior to social media, so in some ways now it feels like it almost didn't happen, but those who remember, remember. It was a hell of a ride. One day I'm going to write a book. Drums, bass, and guitars were cut analog to 2" tape, the rest to pro tools.
It was recorded at a variety of LA studios including Ocean in Burbank, Sunset Sound, Grandmaster, and "Ollywood". It was produced by Oliver Leiber, mixed by Kevin "Caveman" Shirley, recorded by Bradley Cook, and additional engineering by Marc DeSisto and Bryan Golder. A&R was James Diener and label president was Clive Davis. Album photos were taken by Ross Halfin and artwork was done by the band's own Mark Melchiorre Jr. Our booking agent was the great Jonny Podell.
A very special thanks to Brad A Rubens and David Ivory, without whom, none of this would have ever gotten off the ground. I'm very proud of the songs, the sounds, and the authenticity in which it was presented. Very few people gave a fuck about blues-based rock n roll at the time. And we got it on mainstream radio, which still makes me smile. I'd like to thank all who were a part of making this record a reality, including our families who had the difficult job of letting their kids go into the wild at such a young age.
Most of all I'd like to thank the fans who supported the band, bought the album, the merch, the concert tickets, and who still – unbelievably – share the record and keep it selling to this day. I'm so grateful!! To commemorate this 15 year anniversary I've decided to post 125 photos of the making of the record which took place between 2002 and 2003, most of which have never been seen before. The nice ones were taken by Mark Melchiorre on his DSLR, and the crappy ones by me, on an early digital camera. The photos share a glimpse of the joy and chaos, and absolute insanity of a bunch of kids with no parental guidance or limitations shooting for the moon. There are photos of my guitar rig, pedals, amp, and microphones used to record the album.
To my knowledge they have never been seen before, including an early 70's 200 WATT Marshall Major (in orange!) I used for the lion's share of the record. I rented it from Dave Friedman. If anyone reading this has never heard it, give it a spin today. It's on Spotify. Happy Birthday "Show and Tell"!!
https://www.facebook.com/pg/nickperrimusic/photos/?tab=album&album_id=10157492778324929