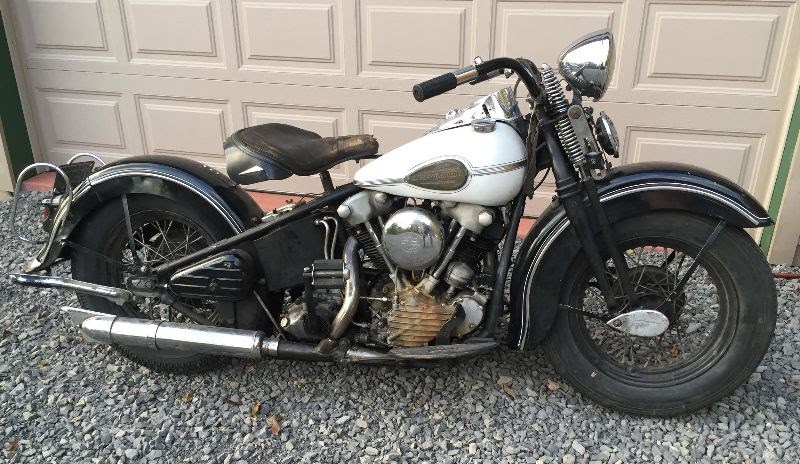 1941 FL Harley Davidson at auction now!
1st Year for the 74" Knucklehead
In late 1941, America would be plunged into war after the attack on Pearl Harbor, and Harley-Davidson with it. It was also the first year that HD released the FL. The 1941 model had the OHV Knucklehead engine, which replaced the Flathead back in 1936, but this was the first year that the engine size increased from 61 to 74 cubic inches.
Your chance to own a super sweet machine!
Bid or watch now—auction takes place on October 10th