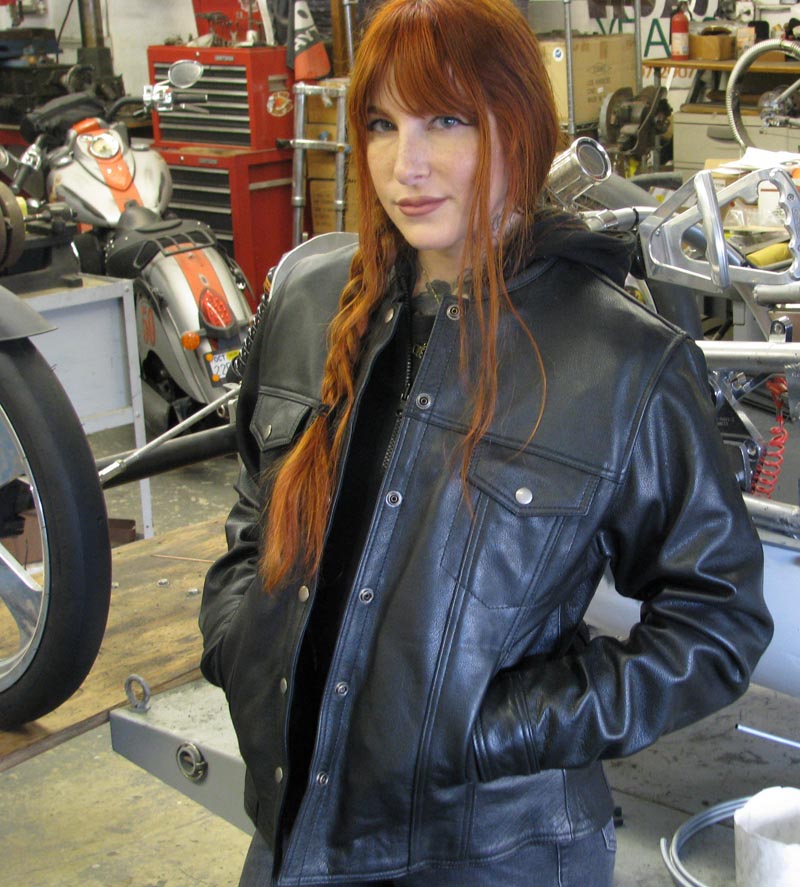 Need Help: Call 310 830-0630 or drop a line to Bandit@Bikernet.com
HOLIDAY SPECIALS! Most Prices Reduced!
Featured here – Women's Racy Leather Hoodie Jacket
This is an amazing collaboration with Deb and Bartels' H-D. It's a tailored strong leather jacket made with soft hide and a black sweatshirt hoodie that zips to the liner or to itself. Or you can take the hoodie out.
The Racy Jacket has multiple pockets including two easy-to-reach gun pockets, perfect for cameras or cell phones. They even come with detachable gun Velcro holsters.
They also come with the 5-Ball exclusive media pocket in the back where you can stash your favorite magazine.
If you need help with sizing or have any questions drop a line to Bandit@Bikernet.com.