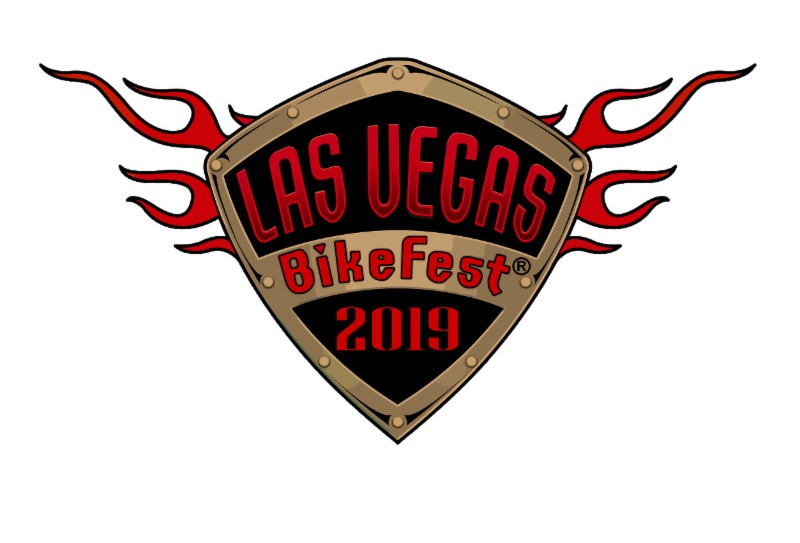 Las Vegas, NV: Vegas BikeFest and Freeze Management announced today a strategic partnership to co-produce the 2019 Vegas BikeFest. Freeze Management will assist in all areas of the rally with emphasis on marketing and entertainment.
"Our vendors and attendees are what make Vegas BikeFest what it is and we believe the team at Freeze Management aligns with the culture of the rally. After seeing the recent success Freeze Management was able to bring to the Four Corners Motorcycle Rally, we are eager to partner with them to bring more excitement to Vegas BikeFest," states Mindi Cherry, Vice President and Show Manager of Vegas BikeFest. The first order of business was adding hooligan flat track motorcycle racing to Vegas BikeFest with the Hooligan Dirt Dash series hosting a double header of racing Thursday, October 3 and Friday, October 4.
"Freeze Management specializes in understanding the enthusiasts within the motorcycle industry to create the best possible experience for attendees. For 19 years Vegas BikeFest has built a reputation as the premier west coast motorcycle rally and we look forward to working with the team to build upon that reputation through our abilities and experience," added John Oakes, CEO and Founder of Freeze Management.
"We are truly excited for the future of Vegas BikeFest. The resources and experience of Freeze Management help deliver more value and opportunity for Vegas BikeFest than ever before," stated Chuck Schwartz, Chairman of Vegas BikeFest.
The 19th annual Vegas BikeFest will be held October 3-6, 2019 in downtown Las Vegas with Rally Central at the Downtown Las Vegas Events Center with events, rides, and activities happening throughout Las Vegas. Golden Nugget Hotel on the world-famous and wildly popular Fremont Street Experience will once again serve as headquarter hotel. To get information regarding vendor space, event registration, hotel packages and more visit www.LasVegasBikeFest.com
Facebook: www.facebook.com/lasvegasbikefest
Instagram: @LasVegasBikeFest
For more information, please contact Rachel Nepomuceno at Rachel@convexx.com or call 702-216-5855.
About Vegas BikeFest
Vegas BikeFest is owned and produced by ConvExx, a full service event management company based in Las Vegas, NV. The ConvExx team has over 40 years of experience producing events and trade shows worldwide. ConvExx has in place a dynamic management team, with skilled professionals in each phase of production and management, from operations to sales to on-site management. For more information about ConvExx visit www.ConvExx.com.
About Freeze Management and John Oakes:
John Oakes is an entertainment entrepreneur, executive, and marketer based in Southern California. Oakes founded his music, entertainment, event, and marketing consulting company, Freeze Management, in 2002, while managing rock band Story of the Year. Oakes and Freeze Management specialize in producing music festivals, concerts, car shows, motorcycle shows and events, and developing marketing programs benefiting live events, brands, artists, partners, and fans. Oakes has spent 20 years as an entrepreneur in the entertainment industry, representing a diverse group of musicians selling millions of records and tickets worldwide. Oakes, with his company Freeze Management, have developed effective strategies and implemented successful marketing programs for an assorted group of well-known companies, including Rockstar Energy Drink, Ram Trucks, AT&T Wireless, Samsung Mobile, Ford, Jagermeister, Lucas Oil, Coors Light, Harley-Davidson and many more.