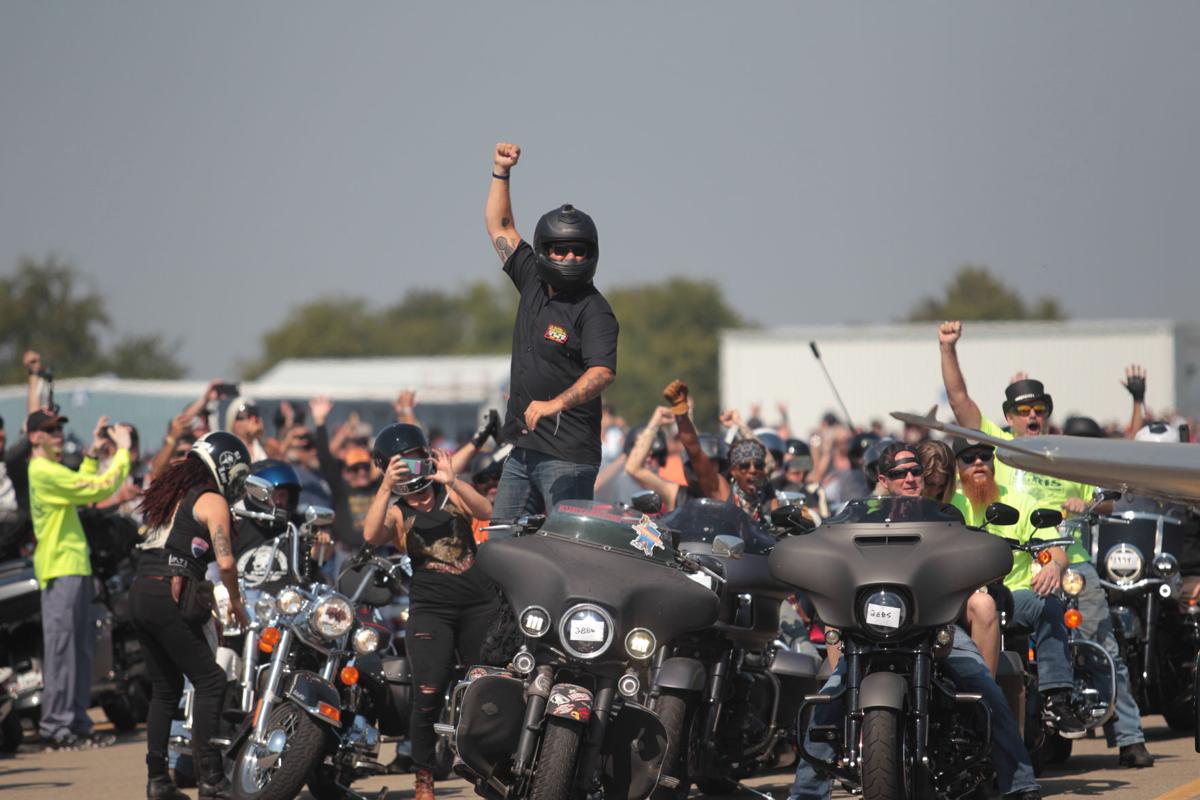 by Macon Atkinson from http://theparisnews.com
Paris Harley-Davidson and philanthropist Adam Sandoval have set a new Guinness World Record for continuous Harley-Davidson motorcycles on parade.
In an event dubbed Bring it Home 2019, 3,497 motorcyclists from across the country rode their Harley Davidson bikes through Paris on a 3.5 mile ride, the Guinness official announced. The record has been taken from Hellas Motorcycle Club of Patras, Greece, which previously held the record set May 22, 2010, with 2,404 Harley-Davidsons making a 2.8-mile trip.
Paris's parade raised money for Motorcycle Missions, a nonprofit that helps first responders with PTSD. The $15 per bike registration fee was donated entirely to the nonprofit, with over 3,400 pre-registrations, said event organizer Molly Beaudin, who is also a dealer development manager for Paris Harley-Davidson.
"I don't even know what to say. Let's hear it for America. We officially brought it home," Sandoval said.
See Sunday's edition of The Paris News for more coverage of the parade.