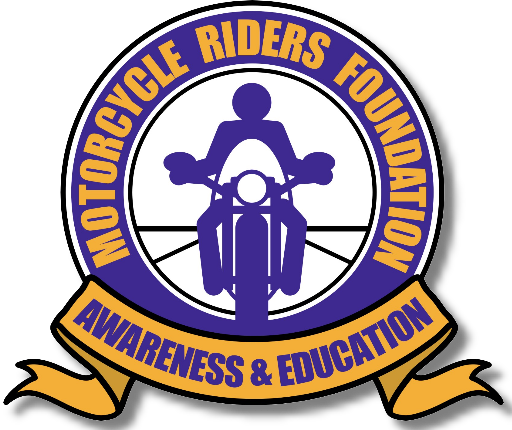 Your Motorcycle Riders Foundation team in Washington, D.C. is pleased to provide our members with the latest information and updates on issues that impact the freedom and safety of American street motorcyclists. Count on your MRF to keep you informed about a range of matters that are critical to the advancement of motorcycling and its associated lifestyle. Published weekly when the U.S. Congress is in session.
Capitol Hill Update
Republicans Pressing Democrats
With Democrats now the majority party in the House of Representatives, they control the committee chairmanships and thus control the agenda for each committee. The House Energy and Commerce Committee, who has jurisdiction over autonomous vehicle technology, is now chaired by Frank Pallone of New Jersey. This puts Republicans in a role they not been in since 2010, seeking the help of Democrats to tackle legislative priorities.
Republican Greg Walden of Oregon, the previous chairman and now ranking member as well as Congresswoman McMorris Rodgers of Washington and Bob Latta of Ohio sent Chairman Pallone a letter regarding the need for Congress to act on autonomous vehicles legislation.
"We write to urge the Energy and Commerce Committee to take up bipartisan self-driving vehicle legislation. Last Congress this Committee worked across party lines to draft H.R. 3388, the Safely Ensuring Lives Future Deployment and Research in Vehicle Evolution Act (SELF DRIVE Act). The SELF DRIVE Act was an example of this Committee at its very best: working together, across the aisle, to develop legislation that will advance lifesaving technology. As a result of our deliberative, transparent, and bipartisan process, the Committee voted unanimously, 54 yeas and 0 nays, to report the SELF-DRIVE Act to the House floor where it again passed unanimously. Unfortunately, the Senate failed to act on the bill," Walden, Latta, and Rodgers wrote.
The MRF has and continues to educate members about the safety concerns for motorcyclists and autonomous vehicles. We believe that any bill dealing with autonomous vehicle technology should include provisions that ensure the safety of roadways users including motorcyclists. We will keep you updated on any movement of legislation related to this emerging technology.
Transportation Bill
The current transportation bill, which funds federal surface transportation programs, expires in September of 2020. The previous bill known as the FAST Act provided $281 billion for transportation projects. The Transportation Committee and specifically the Highways Subcommittee has begun the process of drafting the reauthorization bill.
At a recent hearing Highways Subcommittee Ranking Member Rodney Davis of Illinois laid out his four priorities for new legislation:
"First, the Highway Trust Fund is not able to meet our surface transportation needs as they stand today, let alone our future needs. Congress and the Administration must come together and find a way to shore-up the Highway Trust Fund, providing sustainable funding for our Nation's surface transportation programs.
Second, while our current surface transportation system has significant needs, we must also begin to prepare for the future. Underinvestment has taken its toll on the system's ability to move people and freight – we face increasing congestion, delays, and safety issues. Not only is adequate infrastructure investment important to mobility, it also creates jobs and allows our economy to prosper.
Third, as the reauthorization process moves forward, it is essential that we find ways to build more efficiently – to stretch the federal dollar. We need to identify and attack hidden project costs by streamlining the project delivery process and reducing burdensome regulations.
And lastly, by incorporating technologies and other innovations, we have the opportunity to increase safety and efficiency in our surface transportation system."
The MRF has a meeting scheduled with Congressman Davis in early April to discuss transportation-related issues and ensure that the motorcycle community is not overlooked when Congress addresses transportation issues. We will update you about our conversations in the coming weeks.
Google It
This month the House Motorcycle Caucus updated its website for the 116th Congress. One addition of note is the inclusion of the Motorcycle Riders Foundation to the list of "related organizations". Previously only the American Motorcycle Association and Motorcycle Industry Council were listed in this section of the website.
While not earth-shattering news, this small addition to the website is a simple example of how the MRF continues to raise our profile on Capitol Hill. If you haven't visited the House Motorcycle Caucus website, we encourage you to take a few seconds and look around.
House Motorcycle Caucus
MRF Event News – Bikers Inside the Beltway 2019
The 11th Annual Bikers Inside the Beltway is scheduled for Tuesday, May 21st. Schedule too jammed to attend Bikers inside the Beltway? Please go to www.mrfae.org to make a tax-deductible contribution of $10, $20, $50, or $100 to raise funds needed to offset the administrative and printing costs of sponsoring BITB 2019. Motorcycle Riders Foundation Awareness & Education, Inc. (MRFA&E) is a not for profit 501 (c) 3 and sponsors BITB with an awareness presentation to members of Congress.
OR … Mail your contribution to:
Motorcycle Riders Foundation Awareness & Education, Inc.,
2221 S. Clark St.; 11th Floor
Arlington VA 22202
Your support of BITB is greatly appreciated! The efforts to promote and protect the rights of motorcyclists could not be done without members such as yourself.
Tiffany & Rocky
The Motorcycle Riders Foundation