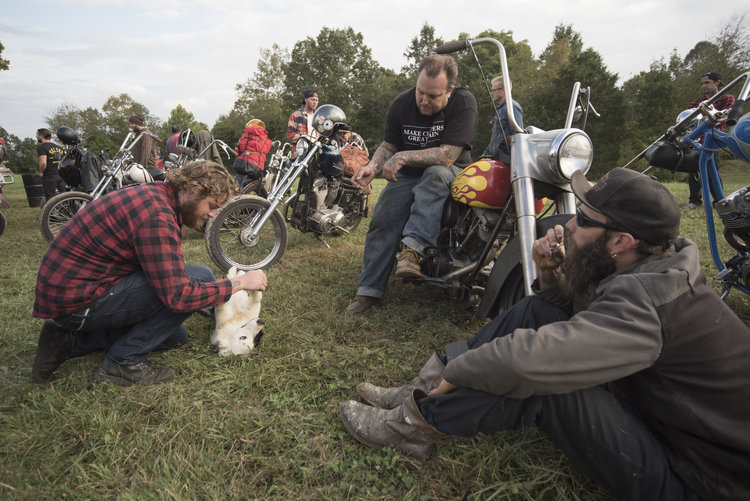 Ohio is the place to be May 24th weekend
Some of our good friends are throwing a series of events later this month. We are going to them, and we think you should, too.
First up, our friends at Old Bike Barn are hosting their annual Greasy Dozen Run (get all the details here). This is a totally free event.
To start off the weekend right, there is a party in Columbus Friday night at Land Grant Brewing. Saturday there is a ride out to the Farm where there are bike games, camping, food, fires and good times. Sunday Bear from Old Bike Barn organized a ride to the next event, the Balcer Motorcycle Swap Meet.
Balcer Motorcycle Swap Meet & Drag Racing
Our friend Billy Balcer of Balcer Performance is hosting a motorcycle swap meet and drag races on Sunday, May 24th 2019 at Dragway 42 in West Salem, Ohio. The swap meet is 8am – 4pm and admission is $10. You can get all the details here (including vending information).
Lowbrow Customs will be there with a big vendor spot selling all of our scratch and dent parts as well as crusty old stuff from our personal collections. The racing will be a blast, bring your drag bike or ride on down and race your street bike head-to-head against friends and strangers! It's a damn good time.