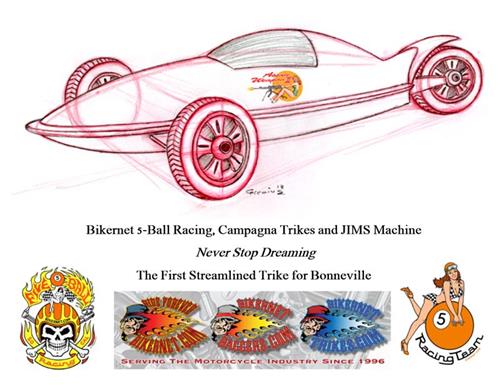 Utah Appropriations Committee urgently needs push to support Bonneville Salt Flats restoration
Your email support is critically important
As part of its work with SEMA, the Save the Salt Coalition and the Utah Alliance, the AMA recently asked Utah residents to contact their state legislators to ask for their support for a program to restore the Bonneville Salt Flats.
The race track at Bonneville-once 13 miles long-is now less than 8 miles, due to salt erosion. The Utah legislature is considering a 10-year program to dramatically increase the amount of salt pumped onto Bonneville.
As a result of input like yours, the Utah Natural Resources Appropriations Subcommittee has ranked our "Restore Bonneville" budget request No. 4 of 28 budget requests. If it keeps this ranking, Utah's Restore Bonneville program should be funded in the state budget that will be up for approval in mid-March. The program will dramatically increase the volume of salt being pumped onto Bonneville Salt Flats each year.
We are not finished. Using a Bonneville analogy, we've just entered the timing lights for a land speed record. Now the hardest part: the budget requests must still be approved by a second group, the Utah legislature's Executive Appropriations Committee, which could change the rankings.
Your very important task now is to contact the Utah Executive Appropriation Committee members right away. Please send a personalized email to all the members of the committee now. Their decision will determine if the restoration program gets funded.
Follow this link Take Action to enter your information, and edit our prewritten message to express your personal stance and reasons for supporting this funding.
The prewritten email can stand on its own as written, but it will be MUCH more effective if you edit both the subject line and the content to stress your involvement with the Bonneville Salt Flats. If you are a land speed racer and/or Utah resident, please put that in your subject line and first line of your email. Whether you are a racer, on-site spectator or fan, please add a few sentences describing the importance of Bonneville Salt Flats to you, your family or your business.
Thank you in advance for providing comments. Please forward this alert to any of your Bonneville Salt Flats racer or fan friends and ask them to do so, as well. If you do send a letter, please forward a copy to us at grassroots@amacycle.org.
Now more than ever, it is crucial that you and your riding friends become members of the AMA to help protect our riding freedoms. More members mean more clout against the opponents of motorcycling. That support will help fight for your rights-on the road, trail and racetrack and in the halls of government.
Join the AMA at americanmotorcyclist.com
If you are an AMA member, encourage your friends to join by telling them about the many AMA benefits you appreciate and the role the AMA plays in promoting the motorcycle lifestyle and protecting the future of motorcycling.