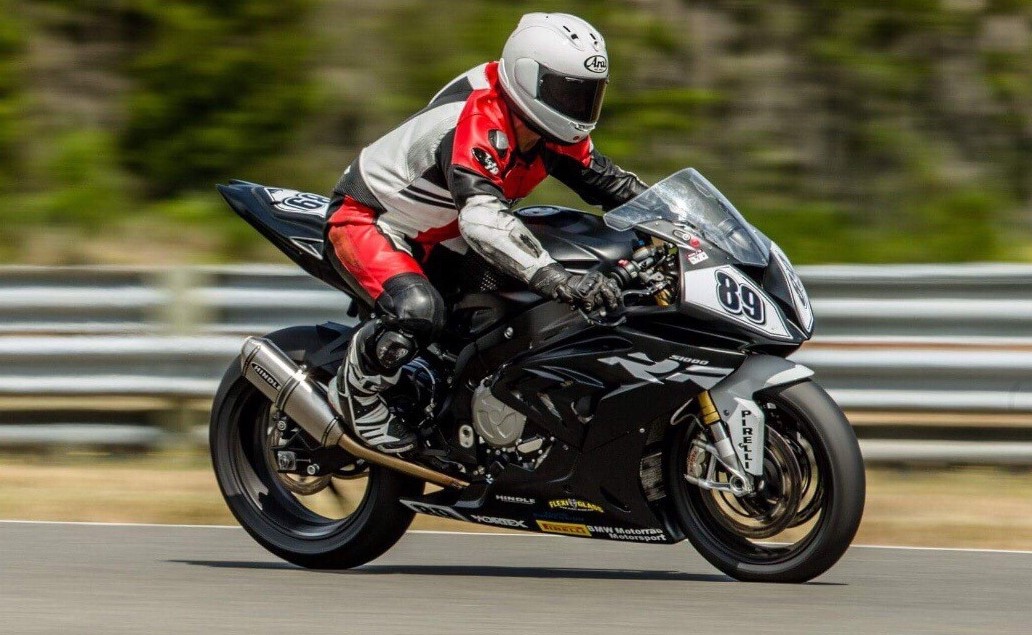 Robarts Captures Pirelli Tire Credit on DIABLO™ Superbike Slicks.
ROME, Ga. (August 23, 2019) – Pirelli Tire North America congratulates Adam Robarts on capturing the brand's sixth absolute motorcycle track record of 2019. Competing aboard a BMW S 1000 RR, Robarts set the track record at The Ridge Motorsports Park in Shelton, Washington during the fourth round of the Washington Motorcycle Road Racing Association (WMRRA) Championship on Sunday, August 18.
"Adam has consistently proved himself on the track as demonstrated by his long list of records using Pirelli tires," said Oscar Solis, road racing manager, Pirelli. "What's more impressive is he was able to capture this record with an SC1 compound on the rear, which shows you don't always have to have the softest tire to achieve a record!"
Robarts' new lap record of 1:37.797 was set during the Formula Ultra race, besting Ryan Sutton's previous track record of 1:38.709 that was also set with Pirelli slicks in June of 2017. Robarts' BMW was equipped with Pirelli DIABLO™ Superbike 120/70-17 SC2 front and 200/60-17 SC1 rear tires.
"Adam was great in each of his races this weekend and rode like a true champion," said Sage Wilkinson, CT Racing NW, Pirelli trackside vendor. "We had perfect weather heading into the weekend, so the stage was set for fast lap times. Adam did a great job of riding smart to protect his points lead, yet still managed to put in some blistering lap times, and when the dust settled, held a very manageable lead and came away with a new track record. We're proud to have Adam on Pirelli race tires and happy to be a part of his success."
Pirelli continues to offer a tire credit prize for setting a new motorcycle track record and Robarts efforts made it the second time he has earned the reward this year. In addition to setting the new absolute motorcycle track record, Robarts carried his momentum into the 600cc class by setting a new lap record.
"It's such a good feeling to end the weekend on top and by setting a new track record," said Robarts. "I felt really good on my bike and with my setup every time I hit the track. I feel like I was able to push a pretty quick pace without ever riding outside of my comfort zone, which I give a lot of credit to my Pirelli DIABLO™ Superbike slicks for. The tires were phenomenal when it came to grip and I could put the bike anywhere I wanted."
To learn more about the complete line of Pirelli motorcycle tires, please visit www.pirelli.com.