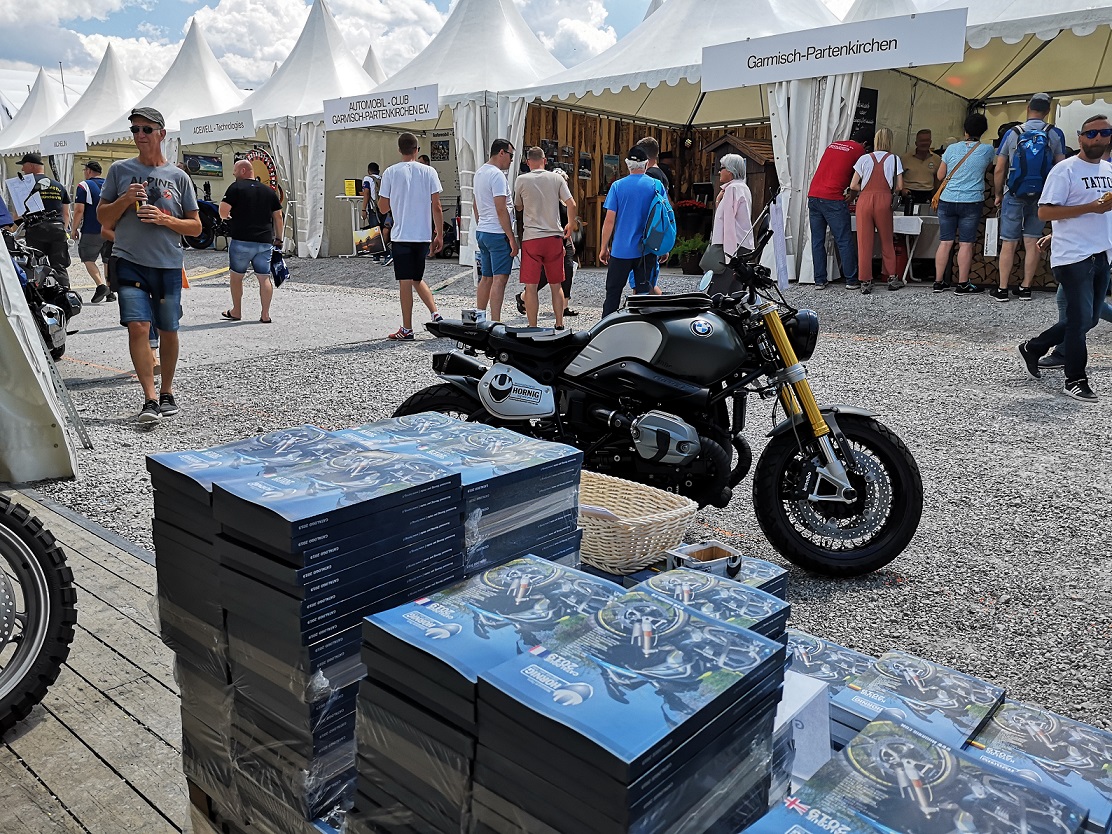 BMW Motorrad Days 2019 – About 40,000 visitors from all over the world
This year, the BMW Motorrad Days took again place in Garmisch-Partenkirchen and about 40,000 BMW Motorrad fans from all over the world came together to discover the latest trends concerning BMW Motorrad and to party together. Although the weather was not always perfect, visitors and exhibitors consistently were in a good mood, so that the BMW Motorrad Days were a full success again. We are already looking forward to next year!
Racing screen for BMW S1000RR (2019- )
This Racing screen gives a special and sportive character to your BMW S1000RR (2019- ) and is 40mm higher than the original windshield. Thus, the airflow which hits the torso and the head of the driver is considerably reduced.
Height: 445mm
Racing screen for BMW S1000RR (2019- )
94,90 Euro up (incl. VAT) plus shipping
Handlebar Risers for BMW G310R & G310GS
Raising the handlebar by 25mm results in a more upright, much more relaxed seating position. This considerably improves driving comfort. The overall result is a noticeable increase in stamina and concentration.
Handlebar Risers for BMW G310R & G310GS
28,95 Euro up (incl. VAT) plus shipping
We already have products for the new BMW Motorrad models:
R1250GS:
http://www.mhornig.com/BMW-R-1250-GS/
R1250RT:
http://www.mhornig.com/BMW-R-1250-RT/
F750/850GS:
http://www.mhornig.com/BMW-F-750-GS-F-850-GS/
R1250RS:
http://www.mhornig.com/BMW-R-1250-RS/
R1250R:
http://www.mhornig.com/BMW-R-1250-R/
V-Stream Windscreen for BMW F750GS
http://www.mhornig.com/Company.html?newsid=408
Fork Crash Protectors for BMW G310GS & G310R
http://www.mhornig.com/Company.html?newsid=409
BMW F850GS conversion by Hornig – the middle class touring Enduro developed to the next level
http://www.mhornig.com/Company.html?newsid=405
Inside bags for GIVI Aluminum Cases
http://www.mhornig.com/Company.html?newsid=404
Motorcycle Accessory Hornig GmbH
Gewerbepark Chammünster Nord C 5
D93413 Cham
Germany
http://www.motorcycleparts-hornig.com
Facebook Comments