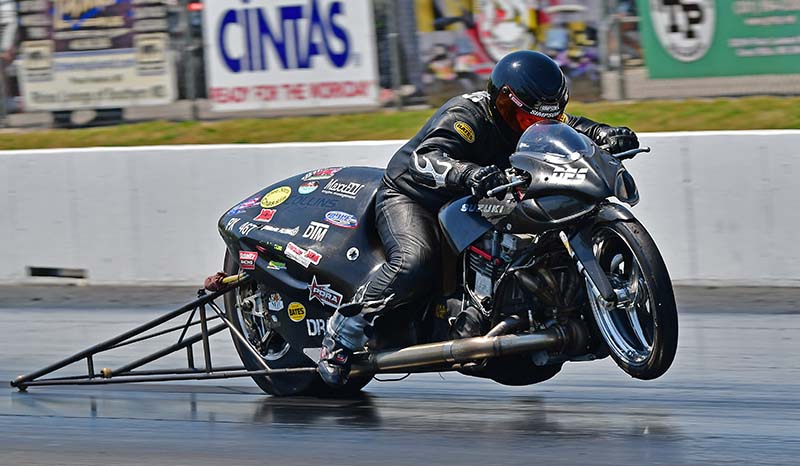 On July 22-24, the Biggest Motorcycle Drag Race of the year returns with the 22nd annual WPGC Bike Fest at Maryland International Raceway in Mechanicsville, Maryland.
Over 700 Professional, Sportsman, and Grudge motorcycle drag racers will compete for over $80,000 in cash money at this event. But this event is more than just a drag race, the WPGC Bike Fest has something for everyone. Racing starts on Friday, then the volume cranks on Saturday and Sunday with an action-packed venue featuring something for everyone.
Live Bands
The WPGC stage will be jamming with DJ Flexx and DJ Akademics, plus a LIVE performance by one of the TOP bands in the DMV… New Impressionz!
Sound Competition and Custom Bike Show
Team Money Cycles will once again host their "Speed and Sound" Tour at this event on Sunday with a Sound Competition and Custom Bike Show. There will also be a "Baggers vs Slingshots" showdown on Saturday evening with Team SOS taking on SS Takeover and will bring in the crowd with the wildest custom bikes you have ever seen! Then on Sunday, the King of the Hill Bike Show and Sound Competition will take the main stage!
Beer Garden with Bikini Bartenders
The popular beer garden returns with plenty of ice-cold beer served by hot women in bikinis. No long walks to the concession stand; our Bikini Bartenders will be stationed close to the grandstands with your cold beers when you need them.
Bikini Contest
The Bikini Contest has been a part of the WPGC Bike Fest for over a decade and features the hottest girls of the DMV competing for bragging rights and cold hard cash! Hot Girls in Bikinis – Sunday, Sunday, Sunday!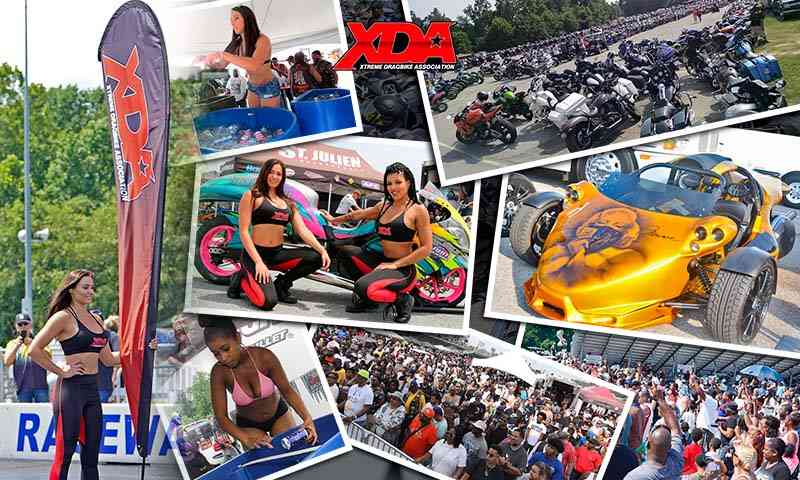 VIP Bike Parking
Ride your bike to the event and get FREE parking PIT SIDE in the huge street bike corral!
Kids Playground
Maryland International Raceway allows children to get up close and check out the fastest motorcycles in the country, and the facility also has a fenced playground for the kids to run around and expel their energy during the event. Kids 11 and under get in free!
Orient Express Racing Pro Street
The Orient Express Pro Street class features 6-second, 220+mph bikes and XDA will have twenty on the property, including the two fastest racers in the World, Greg Wallace and Justin Shakir. Wallace holds the MPH record at 236.05, Shakir is right behind him at 234.29, and that's on a street tire bike with no wheelie bars! You don't want to miss this premier class as they light up the scoreboards.
DME Racing Real Street
The DME Racing 7-second, 190mph Real Street class is designed for street‐legal sportbikes with limited modifications and a hand clutch. Rickey Gadson took a win at the last race to boost his points standing into third place. But his road to a championship won't be easy with class champions David Stewart and Mark Hylton standing in his way. The WPGC Bike Fest is the mid-season point, and these guys have a lot on the line.
MaxxECU Pro Xtreme
Imagine the 4.60 Index class on steroids with no index, heads up, first to the finish line, and no breakout. This is where you get the quickest and fastest 1/8 mile category in the XDA. MaxxECU Pro Xtreme returns for this event featuring the World's quickest turbocharged, nitrous injected or injected nitro drag bikes. These machines are making 3 second passes, and you won't want to miss the power they can throw down in only 660 feet.
HTP Performance Super Stock
HTP Performance Super Stock will show out on 4‐stroke naturally aspirated production motorcycles. This class features strict modification rules, stock wheelbase, stock motor, MR12 spec fuel, no air shifters, no dataloggers, etc. Whoever has the best clutch hand will rule the weekend. Darion Payne leads the class but this weekend he can be easily knocked off his throne by Mike Davis or Curtis McDougald. Caleb Holt and Silas Wood are also in contention for a championship if Payne can be overthrown this weekend.
---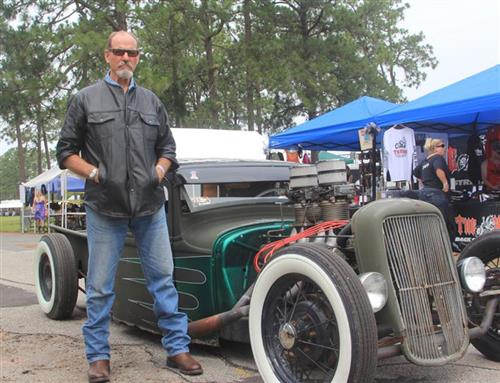 Wondered where you could find cool gear for the cool customs you ride ? Well, drop by the all-new 5-Ball Racing Garage. CLICK HERE : https://5-ballgarage.com/ : You will discover the most unique leathers, gear, books & more
---
Vance & Hines 4.60
Vance & Hines 4.60 class is the World's quickest index class. The bikes in this 1/8th-mile sportsman index category make their four-second passes in a span of only 660 feet. With little margin for error, their reaction times at the starting line will make or break their run. Michael Stewart, Mac McAdams, Michael Ostrowski, and Kenny Cornell will be looking for round wins this weekend to climb the ladder to surpass points leader Ronald Procopio. The Vance & Hines 4.60 is an action-packed class to watch and bet on, both during qualifying and race day.
HTP Performance Grudge
The Saturday night HTP Performance Afterdark Underground Grudge program features the fearsome Running of the Bulls. These top tier grudge classes include Boosted Bulls (Turbo Bikes), APE Nitrous Bulls (Nitrous Bikes), 3 Sixty 5 Transport Monster Bulls (Heavyweights), and Tommie's Motorsports DMV and All Motor Bulls. Grudge racing provides a lot of fast-paced action and excitement you'll want to bet on. So don't miss Saturday night's program, where the drama before the race is just as exciting as the performance on the track.
1 Stop Speed 5.60
1 Stop Speed 5.60 is another competitive index category combining street legal and bar bikes. This class also has an added challenge of nailing a .400 Pro tree, and only running to the eighth mile, leaving no room for mistakes. Young gun Rico Brown is leading this class over tough competition eager to take the throne. This will be a make-or-break weekend for Brown as Nick Noble, Dustin Lee, and Carson Fields have a target on his back.
Mickey Thompson Tires Top Sportsman
The Mickey Thompson Tires Top Sportsman class features the quickest bracket bikes in the country! The 32-bike qualified field runs on a .500 full tree and will see bikes running ET's from the low 7's to the low 8's. Over a hundred motorcycles will attempt to make this field so the competition on Sunday is brutal! Rob Hunnicutt leads by a mere eleven points, making it likely a new leader will emerge at the WPGC Bike Fest.
MPS Racing Pro ET
The MPS Racing Pro ET class has over a hundred entries at every race. This is the toughest ET class when considering all the variables a racer must overcome to make it to the winner's circle. Not only will you have to earn at least seven rounds, but you will face a different type of bike setup every round leaving you very little room for error. Dustin Lee is currently leading the points, and he would like to keep it that way, as he does not yet have an XDA MPS Racing Pro ET championship trophy on his shelf. Keep your eyes on his competition this weekend because they will be hungry to earn round wins over him.
Brock's Performance Street ET
The Brock's Performance Street ET class is a sportsman class for street legal motorcycles only, and is great for new riders looking to get into the sport. If you ride your bike to the race to watch, why not try your hand on the track for only $65? Beginner's luck could pay you $1,500 in cold hard cash. Mark Blake is currently leading the class by ten points. Derrick Milbourne is ten points behind him, and a syndicate of other racers could overtake the points lead this weekend by turning on more green lights than Blake.
And the opportunities don't stop there for sportsman racers with the Friday night Hard Times Parts & Service Gambler's race and the Saturday VooDoo Components Bracket Bash. So if you have a motorcycle, there will be plenty of on-track and off-track action this weekend to keep you entertained at this summer's biggest motorcycle drag racing event in the nation!
So, look no further for next weekend's plans. Come be a part of history at XDA's 22nd annual WPGC Bike Fest on July 22-24, 2022, at Maryland International Raceway. BE THERE!
Visit www.xdaracing.com/bikefest for event information, class rules, schedule and more.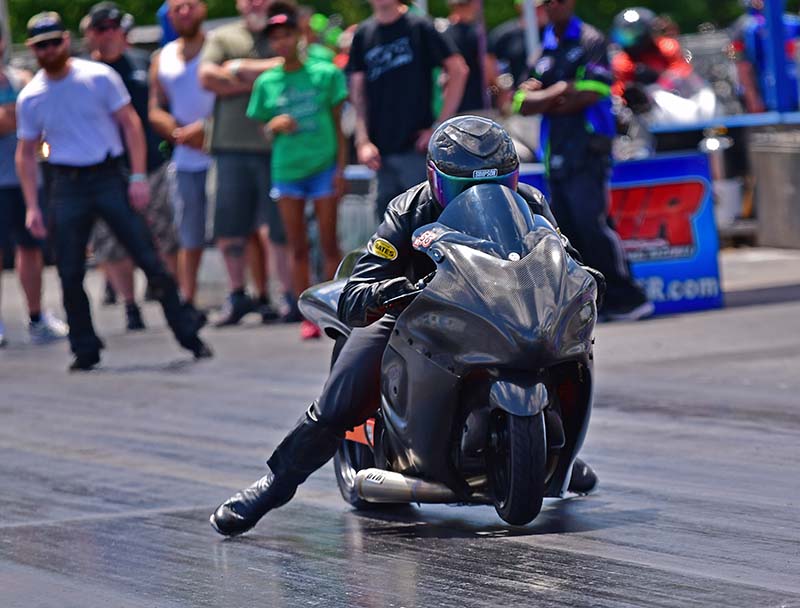 About XDA Racing
The Xtreme Dragbike Association (XDA) is an east coast motorcycle drag racing series with 700+ motorcycle racers competing at each event. Every XDA event hosts professional classes, sportsman classes, grudge racing and a vendor midway. Lifestyle activities such as bike shows, bikini contests, DJ and live bands are also held at select events. For more information on the XDA, please visit www.xdaracing.com or connect with us on Facebook, Instagram, Twitter and YouTube @xdaracing