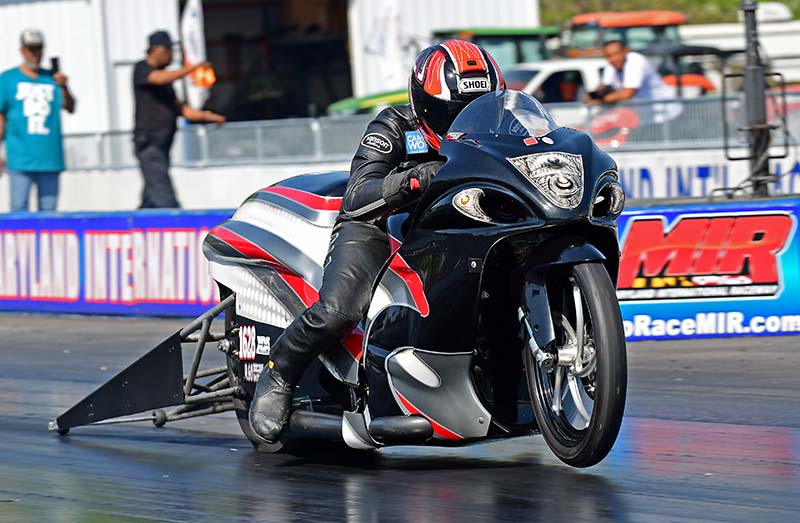 On June 17-19, 2022 The XDA heads back to Maryland International Raceway located in Mechanicsville, Maryland for 5th annual FuelTech Superbike Showdown!
Round three in a six round series will feature the Orient Express Pro Street class running at speeds over 230 mph in only 6-seconds! Over 90 Professional riders, plus another 700+ Sportsman, and Grudge motorcycle racers who will compete for over $80,000 in cash purse at this event. This season XDA will payout over $500,000 in purse money along with a $130,000 contingency fund that spans all classes.
Next weekend's Orient Express Racing Pro Street class will deliver another healthy round from the baddest street tire motorcycles in the world. These 650+ horsepower motorcycles running at speeds over 230mph in the quarter mile, in only 6-seconds will keep the excitement level high as this class is always looking for more performance.
Pro Street competitors are also battling for a spot at the 26th annual Haltech World Cup Finals presented by Wiseco at Maryland International Raceway on November 2-6, 2022. In points, XDA's top ten finishers will earn a spot to compete in front of 50,000+ fans and win the $5,000 Pro Street Shootout sponsored by Platinum General Services. Currently qualified for WCF are Rodney Williford, Greg Wallace, Ryan Hable, Darion Payne, Gaige Herrera, Justin Shakir, Jason Dunigan, James Waugh, Jamie Lopes and Jordan Haase. Several racers will be fighting hard to bump into these coveted spots this weekend.
Saturday Night, the HTP Performance Afterdark Underground Grudge program will feature the "Running of the Bulls" Grudge Shootouts and all the Grudge Racing you can handle!
Serious Grudge racers have four different Championship points earning classes to choose from with XDA this season. Boosted Bulls (Turbo Bikes), APE Nitrous Bulls (Nitrous Bikes), 3 Sixty 5 Transport Monster Bulls (Heavyweights), and Tommie's Motorsports DMV Bulls (Introductory Class). There will also be an All Motor Bulls Shootout on Friday! XDA offers Grudge racers a world-class stage to show their performance with a consistent 'on kill' prepped racetrack and event schedule that you can set your watch to.
The DME Racing 7-second, 190mph Real Street class, is designed for street‐legal sportbikes with limited modifications and a hand clutch. Next weekend's XDA Championship points chase will heat up as only seventeen points separate Ben Knight from his points lead over the class. Knight has two class champions, Mark Hylton and David Stewart working hard to gain ground and dethrone his modest lead. Rickey Gadson sits fourth in points and has the talent and determination to reach the top of the leader board this season. Come out next weekend and watch the action at Maryland International Raceway.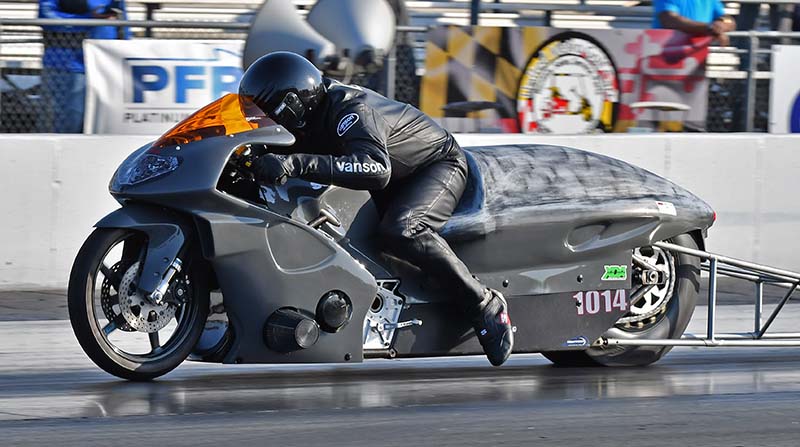 MaxxECU Pro Xtreme features the World's quickest turbocharged, nitrous injected or injected nitro drag bikes. This is the quickest and fastest 1/8 mile category in the XDA and there is nothing better than first to the finish line, heads up racing. Class Champion Kevin Clarke returns to action this weekend for the first time this season. You won't want to miss the horsepower they can throw down in only 660 feet, these bikes are big, powerful, and exciting to watch.
The stock wheelbase HTP Performance Super Stock class features strict modification rules, stock wheelbase, stock motor, MR12 spec fuel, no air shifters, no dataloggers, etc. Whoever has the best clutch hand will own this class. Darion Payne has been the class leader for the last two events with a forty-two point lead over the field of 4‐stroke naturally aspirated production machines. With the FuelTech Superbike Showdown being the halfway point of the season, racers need to make some moves to close the gap on Payne's lead before it's too late.
The Vance & Hines 4.60 class is the World's quickest index class that originated with the XDA's predecessor MIROCK back in 2013. The bikes in this popular 1/8th-mile sportsman index category make their four-second passes in a span of only 660 feet. With little margin for error, their reaction times at the starting line will make or break their runs. Mac McAdams is leading over forty-two competitors by a mere thirty-one points. The class veterans won't be sitting idly by next weekend as the claws come out for the 2022 Championship points chase.
The XDA will additionally hold competition in SIX additional sportsman classes featuring 1 Stop Speed 5.60 Index, Mickey Thompson Tires Top Sportsman, VooDoo Components Bracket Bash, MPS Racing Pro ET, Brock's Performance Street ET, and the Friday night Hard Times Parts & Service Gambler's race. XDA offers up to $28,000 in guaranteed payouts for sportsman racers at each event, all while giving them a safe and professional environment to compete in.
Great weather conditions are on the schedule for next weekend with another competitive round of XDA at Maryland International Raceway. Make plans now to come out and watch or better yet, race with us, on June 17-19, 2022.
Visit www.xdaracing.com/superbikeshowdown for event information, class rules, payouts, entry fees, schedule, and more
About XDA Racing: The Xtreme Dragbike Association (XDA) is an east coast motorcycle drag racing series with 700+ motorcycle racers competing at each event. Every XDA event hosts professional classes, sportsman classes, grudge racing and a vendor midway. Lifestyle activities such as bike shows, bikini contests, DJ and live bands are also held at select events. For more information on the XDA, please visit www.xdaracing.com or connect with us on Facebook, Instagram, Twitter and YouTube @xdaracing
* * * *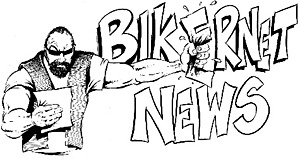 To Stay updated on all Motorcycle News and Events …
– simply Click & Subscribe to Bikernet's FREE Weekly Newsletter