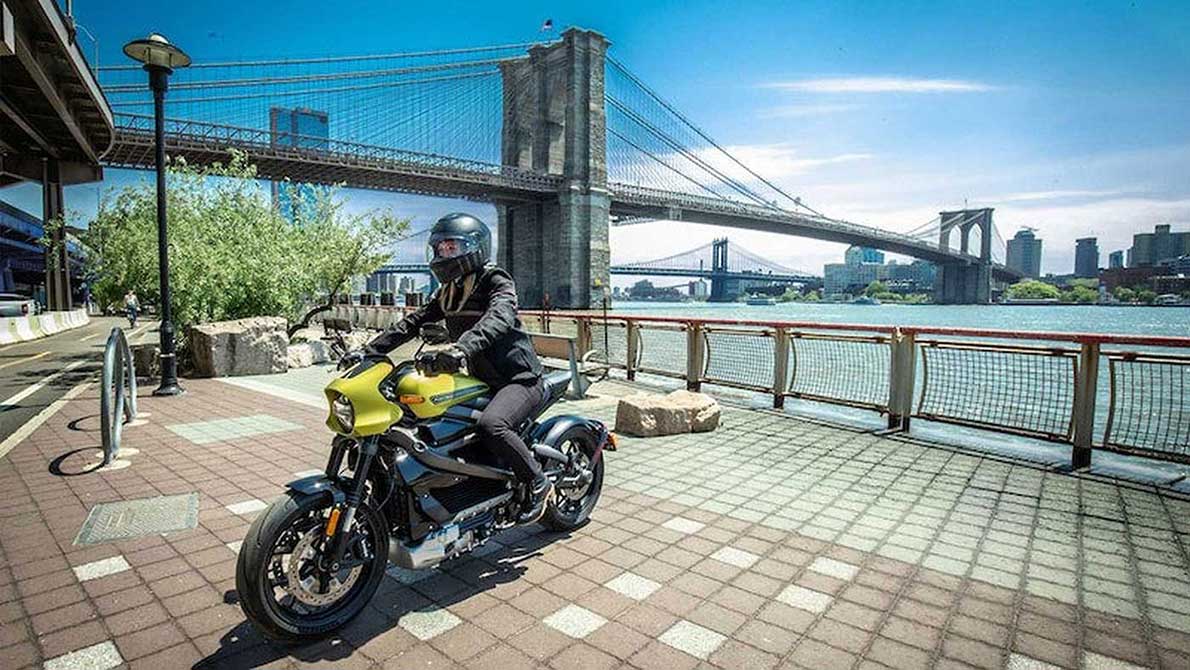 by Travis Hoium from https://www.fool.com
The company can't get over its past success.
The iconic Harley-Davidson (NYSE:HOG) brand is in trouble. The company has seen revenue fall for a half-decade, and earnings have evaporated. Strategies to get into electric motorcycles have largely failed, and the core business doesn't show any signs of a turnaround.
Despite all of these challenges, Harley-Davidson stock is up 82% over the past year, and investors seem optimistic about a turnaround. But there's good reason to think that won't happen for this leisure stock.
Harley-Davidson's motorcycle market is shrinking
One thing is clear: Harley-Davidson's market is getting smaller as the culture that brought the company to industry dominance diminishes. The customer base is aging, younger consumers are no longer interested in the look or sound of Harley-Davidsons, and growing markets adjacent to the motorcycle market have been difficult for the brand to enter.
The biggest challenge is that Harley-Davidson was always a culture brand, and that's what made it so powerful for decades. It wasn't just motorcycles — it was people's apparel, the sound the bikes made, and long rides on the open road. As more people move to urban markets and look for less disruptive means of transportation, the culture looks out of date.
Going electric isn't enough
Harley-Davidson hasn't been completely surprised by the industry's changes — it saw the electric vehicle market coming to motorcycles. But it miscalculated what kind of products consumers want and where its brand can connect. The current LiveWire products are a similar form factor to traditional motorcycles, but that's not where consumers are trending.
Electric scooters are really where the growth has been, with Statista estimating that about 50 million electric scooters and bicycles were sold in 2020. Grand View Research estimates the electric scooter market will grow from $20 billion in 2020 to $42 billion in 2030. This is where the growth is, and Harley-Davidson is essentially absent. If it's looking to attract younger customers, scooters would have been a great way to grow the business.
Just getting into electric mobility isn't enough — companies have to make the right products and have the right brands. Harley-Davidson is neither, meaning it is missing out on a huge growth market that's adjacent to its core products.
No easy answers
Management has tried to lay out a turnaround strategy. They want to get into used motorcycle sales, and expand the lineup of electric motorcycles and bicycles. But used bikes are just an easy revenue grab, and there's no indication that Harley-Davidson will build significant market share in smaller electric mobility products.
The future is looking dimmer by the day for Harley-Davidson. Sometimes an iconic brand like this simply sees the world pass it by.