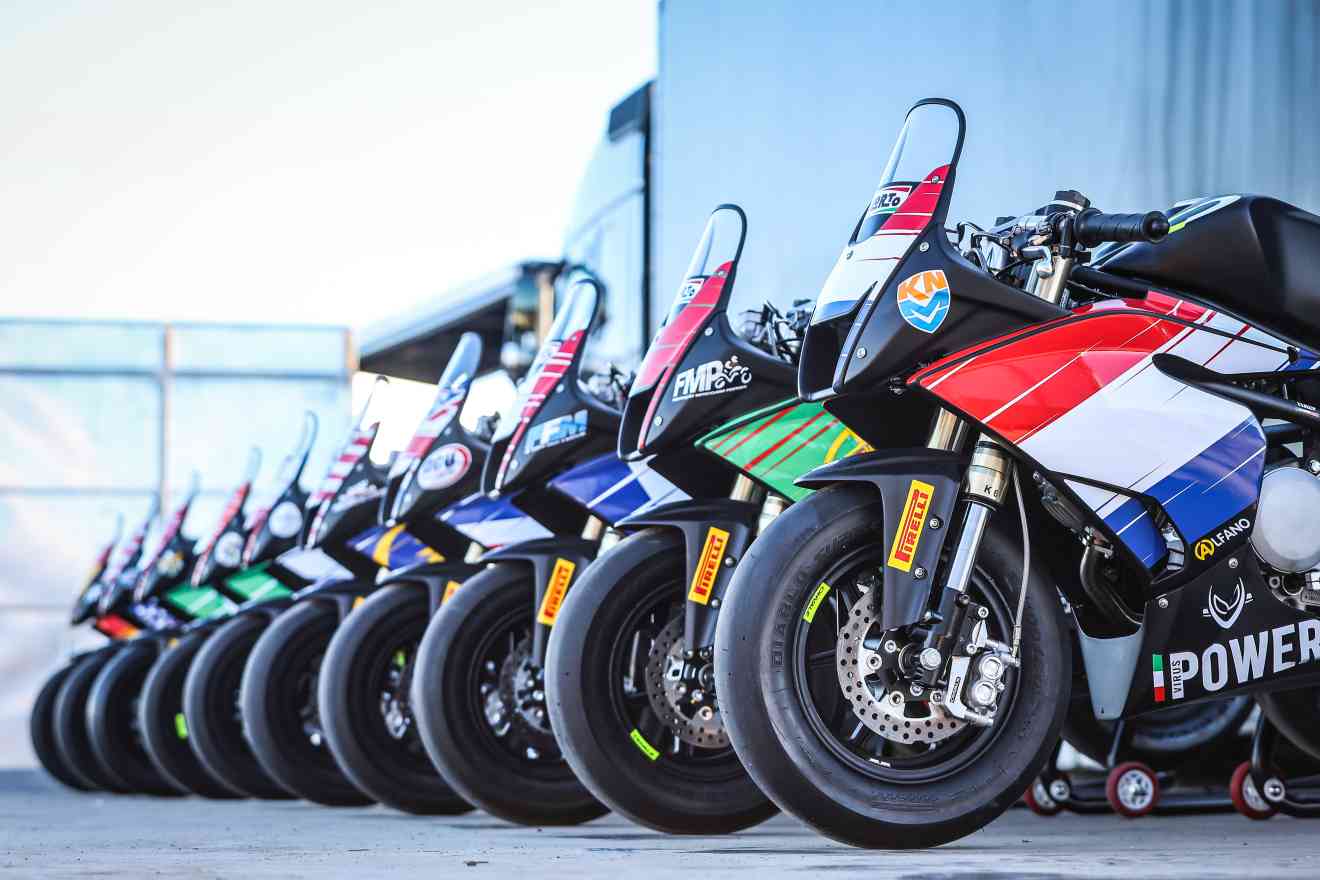 Pirelli to Continue as Spec Tire for North American World MiniGP Qualifiers
Pirelli Trackside Racing Vendors Will Provide Support at All Five Rounds
ATLANTA (May 11, 2023) – Pirelli Tire North America kicked off a successful 2023 FIM World MiniGP qualifier for North American racers this past weekend at Carolina Motorsports Park on May 5. The opening round saw the top up-and-coming talent from across the nation demonstrate their skills. Four more rounds will take place at three different racetracks and feature the 160cc and 190cc Ohvale-spec classes. A Pirelli trackside racing vendor will be on-site at each Friday qualifier. Pirelli's 10- and 12-inch DIABLO™ Superbike slicks will serve as the spec tire, including at the upcoming round set for Barber Motorsports Park on May 19.
"Pirelli is excited to keep things rolling for the upcoming FIM World MiniGP," said Oscar Solis, senior racing manager, Pirelli. "This allows racers in North America to showcase their skills against the best in the world. Pirelli's racing DNA runs deep, and our goal is to ensure that the future stars of road racing have the tires and knowledge they need to succeed."
Pirelli continues to set the industry standard for performance in the minibike segment and has been chosen as original equipment on Ohvale's GP-0 160 and GP-2 190 motorcycles. As the official tire supplier for the MOTUL FIM World Superbike Championship since 2004, Pirelli's intense research and development has played a crucial role in the latest tire technology finding its way to the 10 and 12-inch DIABLO Superbike slicks that are designed to help the next generation reach the pinnacle of road racing.
The North American riders who qualify will have the opportunity to join the world stage at the 2023 FIM World MiniGP in Valencia, Spain, against the top up-and-comers across the globe. Riders from all countries will compete aboard Pirelli-equipped motorcycles in Valencia.
2023 Mini GP Qualifiers (North America)
May 19: Barber Motorsports Park | Trackside Tires (301) 232-5542
June 2: Road America | Farrell Performance (920) 236-0000
July 15: New Jersey Motorsports Park | Trackside Tires (301) 232-5542
July 22: New Jersey Motorsports Park | Trackside Tires (301) 232-5542
For more information about the complete line of Pirelli motorcycle tires, please visit Pirelli.com.
* * * * * * * * * * * *