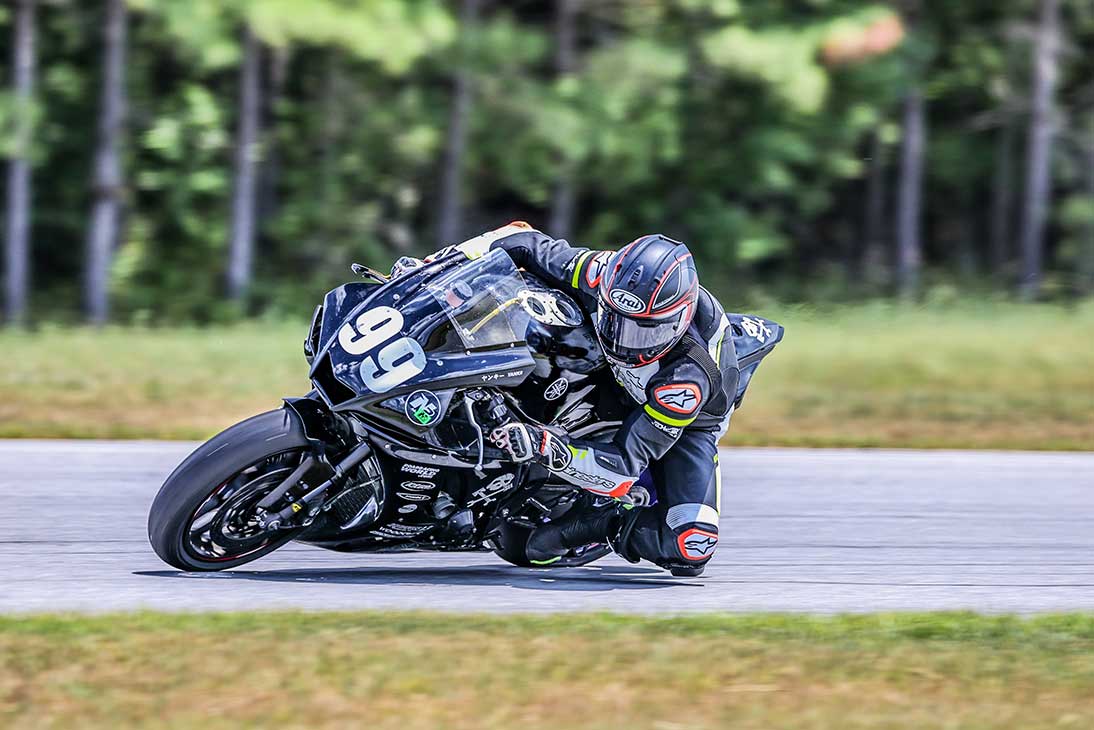 AoD Yamaha R1-Equipped with DIABLO™ Superbike Slicks Seeks 16th National Title
ROME, Ga. (January 21, 2021) – Pirelli Tire North America has announced a new partnership that will see the Army of Darkness (AoD) racing team equipped with Pirelli DIABLO™ Superbike slicks for the 2021-racing season. Founded in 1993, AoD is the longest running endurance motorcycle road racing team in America and have captured an impressive 15 national championships. The AoD Yamaha YZF-R1® machine will be fitted with DIABLO Superbike slicks, specifically using the new, larger 125/70-17 and 200/65-17 sizing.
"The Army of Darkness racing team has an impressive record that speaks for itself," said Oscar Solis, road racing manager, Pirelli. "I feel that this is the perfect time to spotlight our newer World Superbike and World Supersport tires in the endurance race series. The AoD team will be running the new, larger sized Pirelli DIABLO™ Superbike slicks that have proven to be more durable with the additional grip. I am very excited about the new partnership and to see what we can do together on the racetrack."
For 2021, AoD will have its sights set on returning to the WERA/N2 National Endurance series and look to defend the championship that it captured this past year. Pirelli's DIABLO Superbike range of tires, including the new, larger sizing, has been developed through the brand's role as the official tire supplier for the World Superbike Championship the past 17 seasons. Pirelli continues to pride itself on the motto "we race what we sell, we sell what we race", meaning that riders competing in both local and national championships can purchase the same tires used in the world championship through their local Pirelli trackside vendor.
"Army of Darkness has won 15 national endurance championships, and each year, it has required effort to figure out a way to improve our average lap time from the previous year," said Sam Fleming, team captain, Army of Darkness. "Of course, constant improvement is what racing is all about! Pirelli has always embraced this racing ethos and have innovated with new tire sizes, compounds, and construction. Their efforts yielded a number of new lap records across the USA in 2020. We were both, humbled and honored, when Pirelli partnered with us for what is sure to be our most challenging season ever in the WERA/N2 National Endurance series. We hope to put Pirelli's rubber to good use as we set out to defend our championship. As my friends know, the 'Q' in my name is for Quarelli and I have a large family in Northern Italy. They will be very pleased that we will be flying the Italian flag, il Tricolore, even if it's in black."
To learn more about the Army of Darkness race team, Click Here.
For more information about the complete line of Pirelli motorcycle tires, please visit Pirelli.com