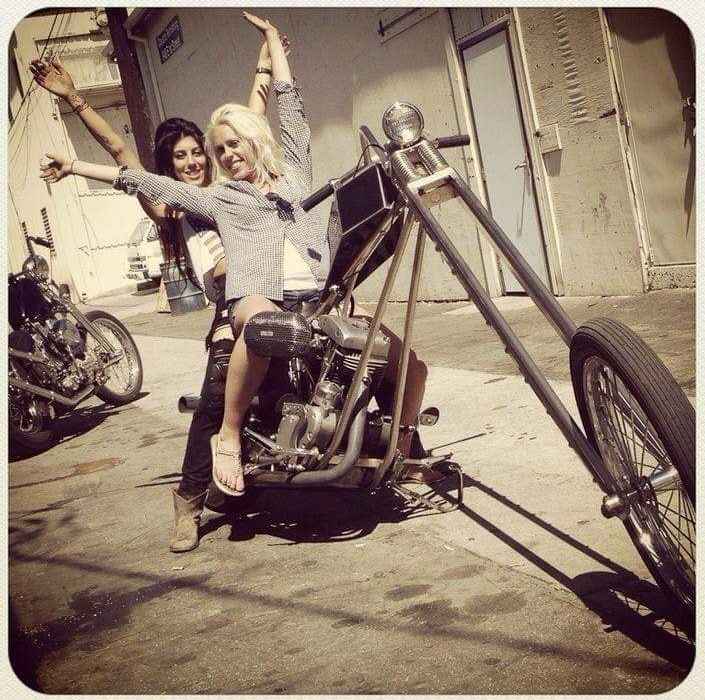 Rogue, Kirk Willard and I and thousands of other guys have been fighting for motorcyclists' rights for decades. We continue to fight, but lots of brothers and sisters don't pay attention.
By now most folks are aware of the green movement and what it's doing to the Fossil Fuel industry, hell even the meat industry. Their problem and their worst fear is that they are wrong. So, what did they do? They called anyone who didn't agree a denier.
We're grubby bikers, we deny everything and fuck you, if you don't like it. So let's cut to the chase. They are wrong and the movement to point out how wrong is growing. I've been pushing and looking for solutions for over a decade.
Recently, with the Motorcycle Riders Foundation at my back I came up with a congressional resolution. I was and is a fight for every kid on the planet, who needs to know the truth and who should know we are living in the Best off Times, not the worst.
This last week became incredibly significant. I can't say it loud enough. Throughout this year we have tried to find someone who would shove our resolution in front of Congress and force a hearing. We finally found support with Senator Rounds office in South Dakota.
Week before last we faced a major setback. Montana lost a court case. It could impact the entire energy industry in Montana and send a very negative message across the country.
The problem with this entire effort is not the facts, the science or the truth, it's guts. The world and politicians on both sides of the isle are being bullied and paid off. No one wants to step up and say, "Sorry, but we're not doomed."
So, what happened in the last couple of days. We had the debates and one guy shook the stage. Vivek had the balls to say on national albeit fading, television that Climate Doom is a hoax and must be addressed.
Then Rocky, the lobbyist from the MRF met with… I will let him tell the story.
Bandit,
Had drinks with staffers for Sen. Daines of Montana yesterday and mentioned the climate. Below is what they told me on the topic.
1. Yes, the state didn't base their argument on the facts, but an approach to get the case dismissed. Could have been for a couple reasons.
2. Very unfavorable judge for the case. Based upon merits.
3. They are appealing the case. If they receive a more favorable judge then the case can be built on merit it deserves.
Think most importantly they knew exactly the case I was talking about. They think there is a bigger battlefield on this case and didn't seem worried. I guess that is TBD.
–Rocky
I immediately let Dr. Ed Berry, a freedom fighting physicist in Montana know about this development. Here's what Ed said, "I am working on an Amicus Brief to the Montana Supreme Court. I think I can persuade the court like I did in 2011."
The scientists at the CO2 Coalition are also on the case.
Are you beginning to see why this turned into a major week?
Stay involved and Free,
–Bandit