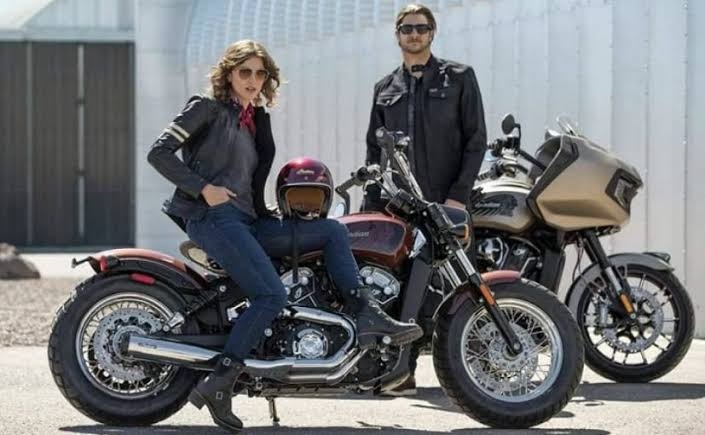 by Carrigan Miller and Mark Reilly from https://www.bizjournals.com
Polaris Inc. stock is up sharply Tuesday morning after the maker of ATVs, snowmobiles and motorcycles reported better-than-expected profits for the fourth quarter, driven in part by the rollout of a new Indian motorcycle.
The Medina, Minnesota-based manufacturer posted income of $98.9 million for the quarter, or $1.58 per share, up from $91.4 million, or $1.47 per share the year before. Adjusted earnings were $1.83 per share, ahead of Wall Street average estimates of $1.79.
Sales were $1.73 billion, up 7% from the year-ago period but at the low end of Wall Street estimates. Sales growth was led by the company's Indian Motorcycle division, which saw revenue increase by 37% to $116 million as Indian debuted the Challenger, a heavyweight touring bike.
Indian is the vintage motorcycle brand that Polaris is marketing as an alternative to those sold by Milwaukee-based Harley-Davidson Inc. The Challenger is indicative of how Polaris is positioning Indian. Upon the rollout of the Challenger in October, motorsports industry writers were comparing it to Harley-Davidson's Road Glide, a big touring bike that represented a sizable portion of Harley's sales mix back in 2013, when the iconic motorcycle manufacturer put Road Glide on a hiatus that lasted all of one year.
Indian unveils new Challenger lineup for 2020
As for Polaris, investors liked what they saw. Shares of Polaris closed up almost 6% Tuesday. The company may look particularly good in comparison to rival Harley-Davidson, which reported its lowest quarterly sales in years and missed Wall Street estimates by 6%, Barron's reports. Shares of Harley (NYSE: HOG) closed down about 3% at $33.79.
Sales in off-road vehicles and snowmobiles, still the company's biggest business, grew by 7% as the fortunes for ATVs and snowmobiles diverged. Sales of off-roading vehicles like the RZR and Ranger rose 13%, snowmobile sales were down 10 percent.
Boats, the company's newest business unit that includes the recreational and sport boat brands of Marquis-Larson Boat Group of Pulaski, also saw a sales decline during the quarter, while clothing and aftermarket parts rose.
For the full year, Polaris posted earnings of $323 million, or $5.20 per diluted share, on sales of $6.8 billion.
"In 2019, we delivered strong operational performance across Polaris (NYSE: PII), especially productivity and delivery, and we expect further gains to create value for customers and shareholders in the year ahead," Polaris CEO Scott Wine said in a statement.
Polaris said it projected growth between 2% and 4% in 2020, with earnings in the range of $6.80 to $7.05 per diluted share. "While the negative impact of tariffs remains a significant headwind on an annualized basis, the year-over-year impact is expected to be minimal," the company said.