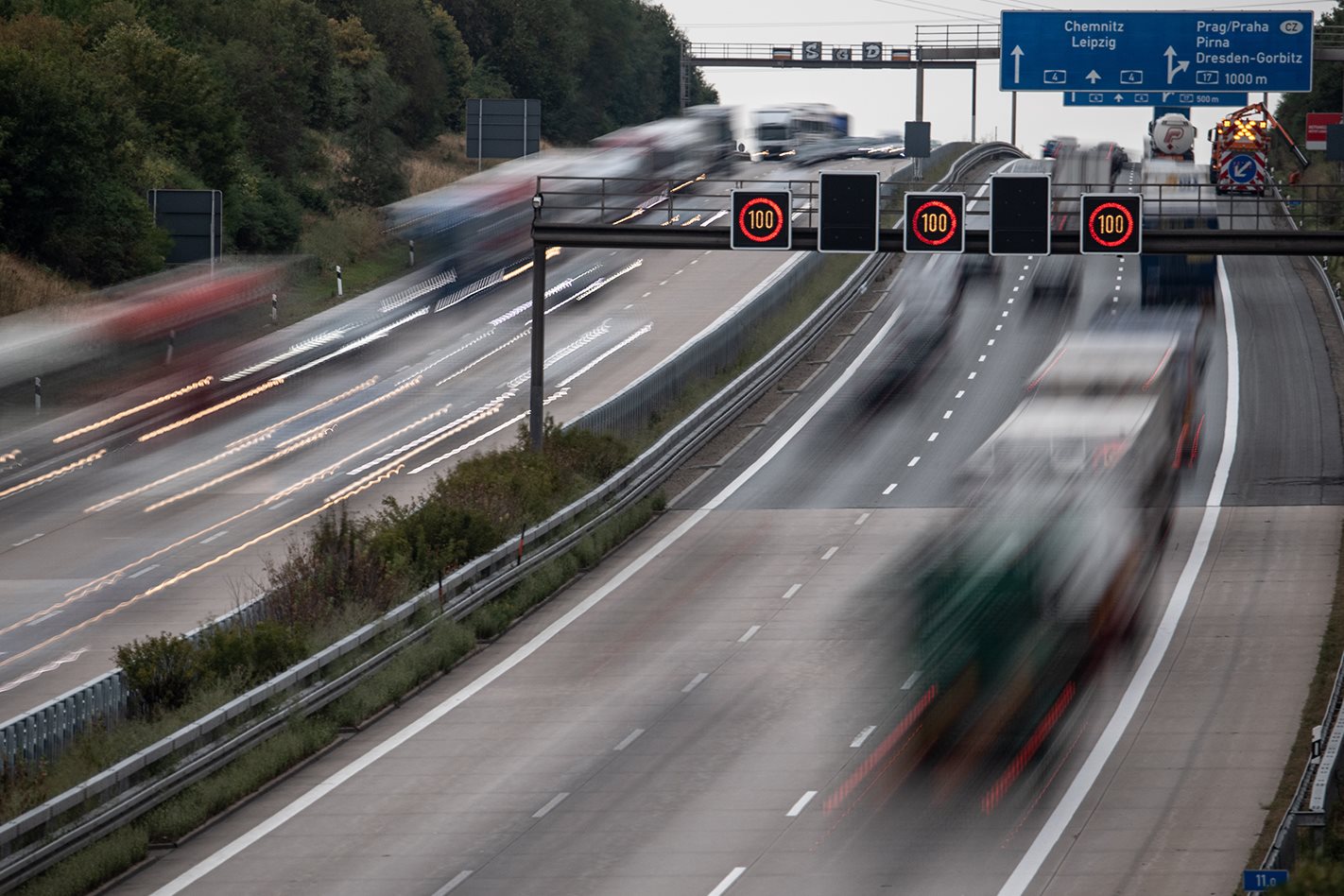 By Cameron Kirby from https://www.whichcar.com.au
The last bastion of high-speed driving freedom could soon be outlawed
There is a new plan to kill the Autobahn as we know and love it.
If a minority party in Germany's federal parliament has its way, a new national 130km/h limit could replace the unrestricted sections of the Autobahn.
Currently there are 5353km of Autobahn which have the 'unrestricted' advisory speed limit.
The Alliance90/The Greens political party, often referred to simply as The Greens, is behind the move, and is pushing the lowering of limits as part of a package of new measures intended to reduce emissions.
"A speed limit would be a commandment of reason for an enlightened society in the 21st century," said Green politician Cem Özdemir.
It's claimed that enforcing a 130km/h limit would lower Germany's carbon dioxide emissions by between one and three million tonnes per year. In 2018, Germany produced 725.7 million tonnes of carbon dioxide.
Lowering speed limits to 130km/h on the autobahn is supported by the German police union, with the head of the federal trade union Michael Mertens stating: "For us, a speed limit for transport policy reasons is urgently needed".
A vote on the proposition will be held in Germany's national parliament, the Bundestag, on October 13.
The federal parliament has 709 seats, with the joint Union alliance, made up of the Christian Democratic Union of Germany (CDU), Christian Social Union in Bavaria (CSU), and Social Democratic Party of Germany (SDP), holding a majority with 398 members. The Greens hold 67 of the 311 seats in opposition.
The Union has previously defended the unrestricted speed limits on the Autobahn, including when they were attacked earlier this year.
In January a leaked report from a government-appointed committee called the National Platform on the Future of Mobility suggested capping speed limits nationally at 130km/h.
The committee's edict was to look into how Germany could better fall into line with European Union emission targets.
Germany still has 7640km of motorway with speed limits, and the national transport minister, Andreas Scheuer, claimed that adding limits to the remaining unrestricted sections of motorway would struggle to reduce Germany's national emissions by 0.5 percent, adding that the push "goes against all common sense."
"Whoever wants to drive 120 can drive 120, and those who want to go faster can do that too," he told Bild am Sonntag. "Why this constant micromanagement?"
Measurements in 2006 in the German state of Brandenburg showed that the average speed on a six-lane section of the autobahn, in free-flowing conditions, was 142km/h.
If the new plan to kill the Autobahn's unrestricted speed limits is successful, it would see the end of unrestricted highways globally.
The Isle of Man would stand alone as the remaining jurisdiction in a developed country with no speed limits, with the self-governing British Crown dependency's 1107km of paved rural roads often having no posted limit.