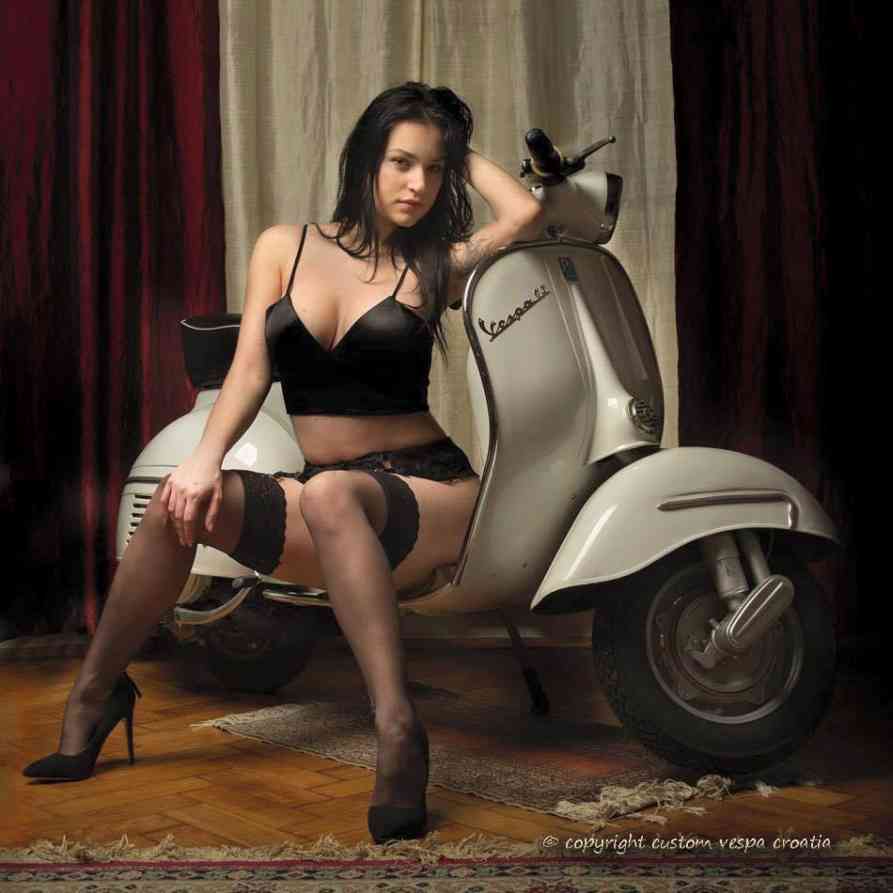 by Wayfarer with images from Sam Burns
On April 2021, Vespa scooters completed 75 years on global roads & in youthful hearts
Glorious pic curator Sam Burns sent these inspired from the Lunar Bunny Limited Edition Vespa Article. Have a blast imagining the possibilities on smaller wheels & bigger hearts. Race to the picnic or 'bust'. LOL.
Ridiculous Captions courtesy of your Blog Editor, Wayfarer
Let us know if anyone you know rides a scooter. Hey, you might just be tempted to get one for your collection. Look at the beauties below. Surely, Mecum Auction needs an influx of these.
* * * * * * * * * * * * * * * *