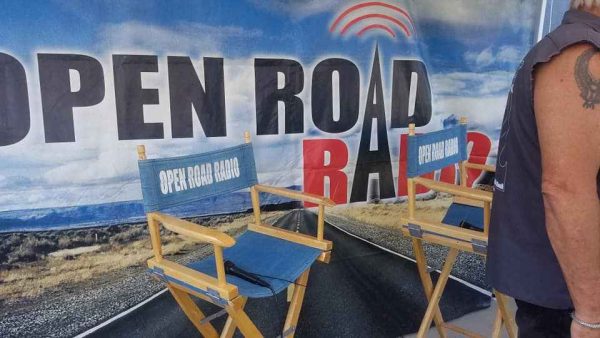 This week we have a fun feature…Bandit aka Keith Ball joins us for most of the hour as we delve a little in the past, a little in the present and a bit into the future with this real deal biker – hell he's a legend!!
LIVE Mon Nite 9:00 pm-10:00 pm est: Coast to coast & worldwide!
1400 AM 107.1 FM KSHP- Las Vegas
Other fun essentials…our Gifts That Don't Suck segment is winding down…but you still have time to get these great gifts for your fav biker!
Speaking of our fav biker little Miss Biker Elf herself…Tearsa Frick was at it again this year in a BIG WAY! This frolicking jolly-maker joins us to tell just how BIG her toy stash was!
Andrews Products Celebrates 50 Years & it continues with a great interview from Andrews Products……tune in!
Our show is fueled by Kass & Moses, Andrews Products, Sea Foam Products, Eagle Rider Rentals, Full Throttle Law, Bike Show Mafia, Motorcycle Safety Foundation, Kirsh Helmets, MegWear, Cottage 24 graphics, Full Throttle Law, Mimi & Moto- The Motorcycle Monkeys!
All this & more in the FASTEST hour in Motorcycling …..Hold on tight it's going to be a thrilling ride!
* * * * * * * * * * * * * * * * * * * * * * * *