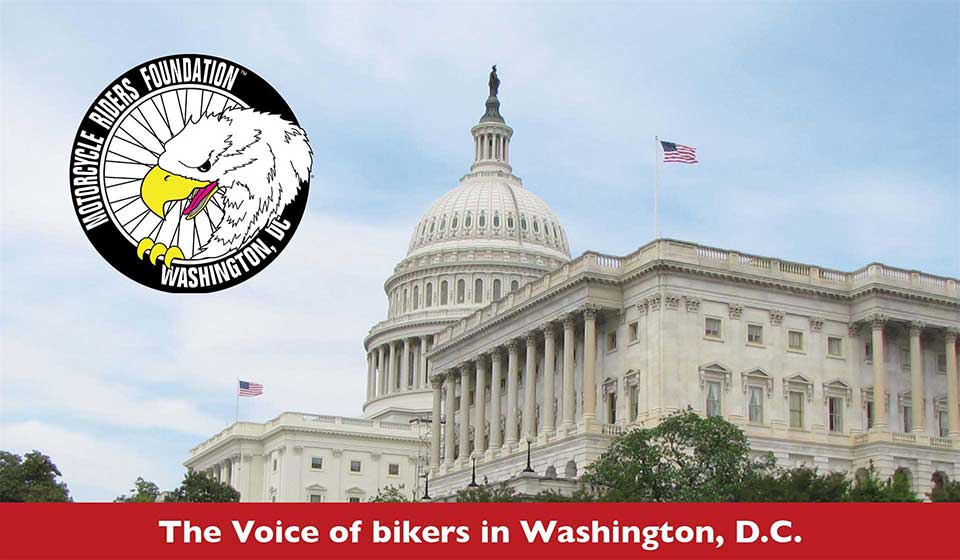 This week, thousands of American bikers contacted their elected officials to express concern about recent crashes involving motorcycles and cars believed to be in self-driving mode. Specifically, three crashes this summer, which occurred in California, Florida and Utah have been a major topic of conversation for the nearly 10 million motorcyclists in this country.
In response to outreach by constituents, Representative Tim Walberg of Michigan and 26 other members of Congress sent a bipartisan letter to the National Highway Traffic Safety Administration (NHTSA) seeking answers. The letter, delivered to Acting Administrator Ann Carlson, asked five basic questions regarding self-driving technology and motorcycles.
It is the hope of the Motorcycle Riders Foundation (MRF), our members and partners that answers to questions like, "Should motorcyclists take extra precautions when sharing the road with vehicles with self-driving technology?" will shed light on the capabilities of this new technology.
American motorcyclists owe the following 27 Representatives, from 16 different states, our thanks. Their desire to seek answers and protect all roadway users makes all of us safer. Thank you for your leadership on this issue!
Rep. Troy Balderson – Ohio
Rep. Jack Bergman – Michigan
Rep. Mike Bost – Illinois
Rep. Cheri Busto – Illinois
Rep. Angie Craig – Minnesota
Rep. Rodney Davis – Illinois
Rep. Val Demings – Florida
Rep. Scott Fitzgerald – Wisconsin
Rep. Lois Frankel – Florida
Rep. Paul Gosar – Arizona
Rep Glenn Grothman – Wisconsin
Rep. Andy Harris – Maryland
Rep. Clay Higgins – Louisiana
Rep. Dusty Johnson – South Dakota
Rep. Ron Kind – Wisconsin
Rep. Ann Kuster – New Hampshire
Rep. Darin LaHood – Illinois
Rep. Doug Lamborn – Colorado
Rep. Brian Mast – Florida
Rep. Lisa McClain – Michigan
Rep. Mark Pocan – Wisconsin
Rep. Bill Posey – Florida
Rep. Pete Stauber – Minnesota
Rep. Glenn Thompson – Pennsylvania
Rep. Dina Titus – Nevada
Rep Tim Walberg – Michigan
Rep. Robert Wittman – Virginia
About Motorcycle Riders Foundation: The Motorcycle Riders Foundation (MRF) provides leadership at the federal level for states' motorcyclists' rights organizations as well as motorcycle clubs and individual riders.
* * * * * * * * * * * * * * * * * * * *