J&P Cycles is thankful Daytona Beach and the state of Florida avoided a direct hit from Hurricane Matthew which only had minimal impact to the community. J&P Cycles and the City of Daytona Beach are rallying together to get ready for Biketoberfest this week. New product launches, no long lines, free product installations, and great rally discounts from the top performance and parts brands! The J&P Cycles retail super center at Destination Daytona and the J&P Cycles mobile showroom at Daytona Speedway will be open for Biketoberfest and we've got everything you want!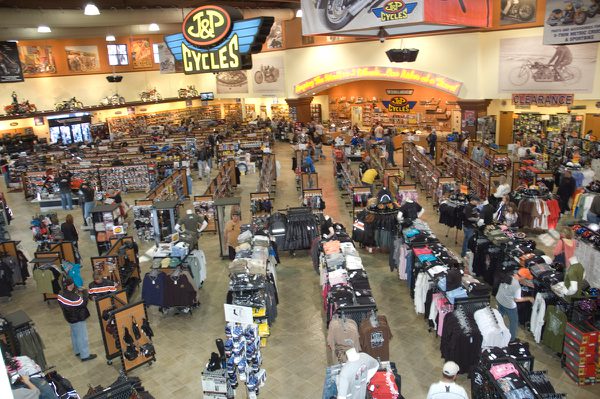 J&P Cycles is grateful for all the concern for our employees and we look forward to seeing you here!
Each year, nearly 125,000 motorcyclists roll into the Daytona Beach area for a multi-day, annual event called Biketoberfest®. This extended weekend of fun and sun includes motorcycle shows and rallies, live music, scenic rides along A1A and other historic roadways, racing at Daytona International Speedway and vendors offering everything from the latest models to parts and accessories.