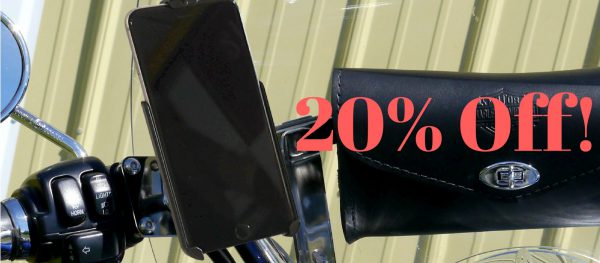 Fall is a great time for motorcycle trips, and a good time to save on mounts for phone, GPS, camera and other mobile devices.
is having an inventory reduction sale for Harley Brake/Clutch eCaddy mounts; all 20% off, for savings of up to $28! See all eligible mounts.
Discount Code: HD-737
Discount offer applies to eCaddy Mounting kits ONLY. (Does not apply to URBAN mounts.) Minimium order is $50. Sale runs through Veteran's Day – November 11, 2016. See all eligible mounts.