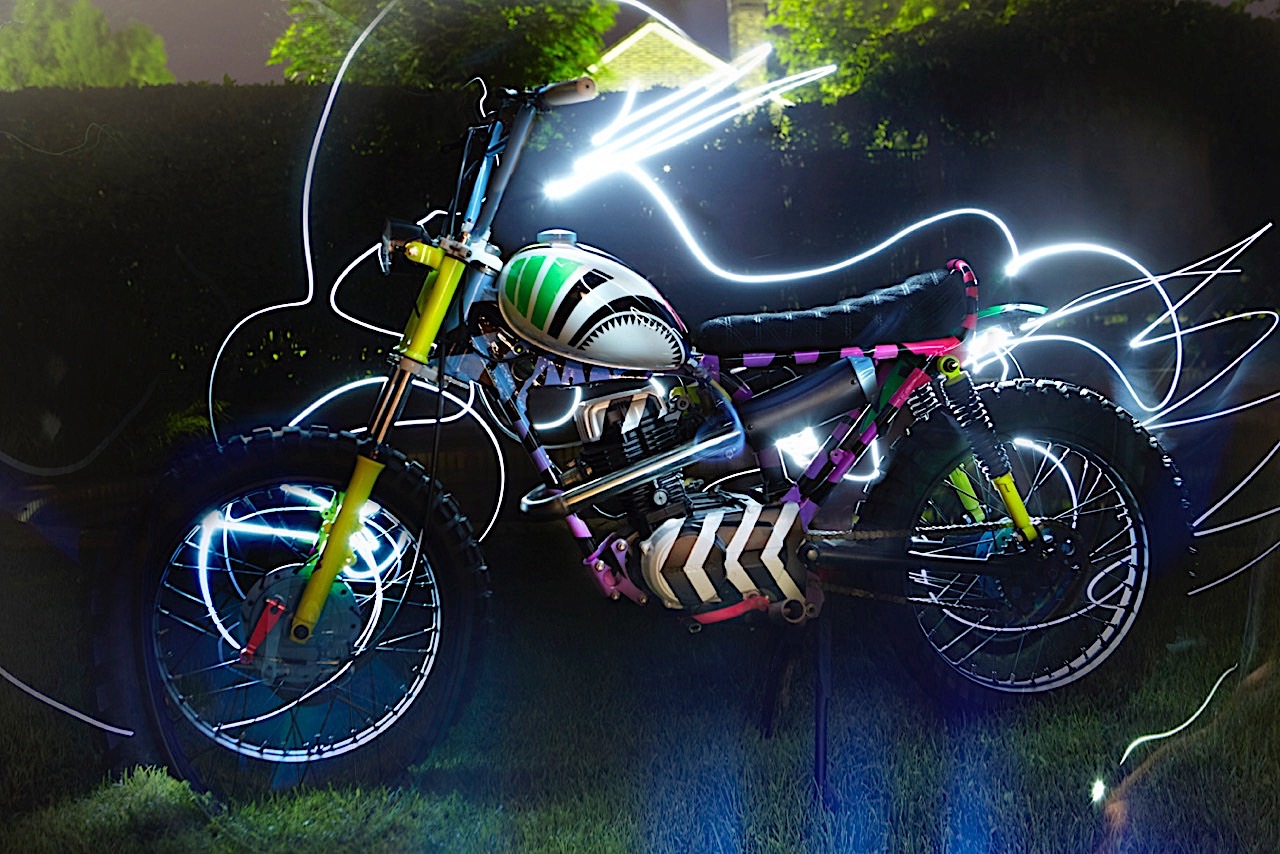 by Daniel Patrascu from https://www.autoevolution.com
Back in the 1970s, an extreme bicycle-based sport called BMX started to take hold. In a way short for bicycle motocross, the sport came to be once bicycle riders got a taste of motocross tracks, and the world saw the potential of properly-built two-wheelers and a talented rider.
BMX was particularly appealing to Europeans. This time of biking and the bikes used for it quickly became norm on the continent, and by the end of the 1980s one would have had trouble finding a kid riding something else.
The three bikes in the gallery above pay tribute to the "80's BMX craze that so influential in our childhood." This is how the garage behind them describes the motivation behind the builds. But we are also told they are works of art.
All three have been Honda CGs made in the 1980s at one point. They got stripped down to the bare minimum, in an attempt to keep them "light and simple," and gifted with crazy colors meant to represent the artistic approach.
The three motorcycles are officially called Black!, Rock!, and Punk! and all received a mechanical overhaul as well: the engines have been cleaned and refreshed, the hoses and cables replaced, and the batteries removed.
As a nod to BMX bikes, special handlebars, pegs and grips were fitted. More modern elements, like LED lights at the rear, have also been included in the design.
The most striking and eye-popping elements on these Hondas remain the colors, bright neon hues from the House of Kolor palette.
These builds, completed about half a decade ago, are the work of a Spanish custom shop that goes by the name El Solitario MC. We've already talked about some of their designs over the past few days, and we'll probably talk some more as part of our Two-Wheeler month coverage in June.