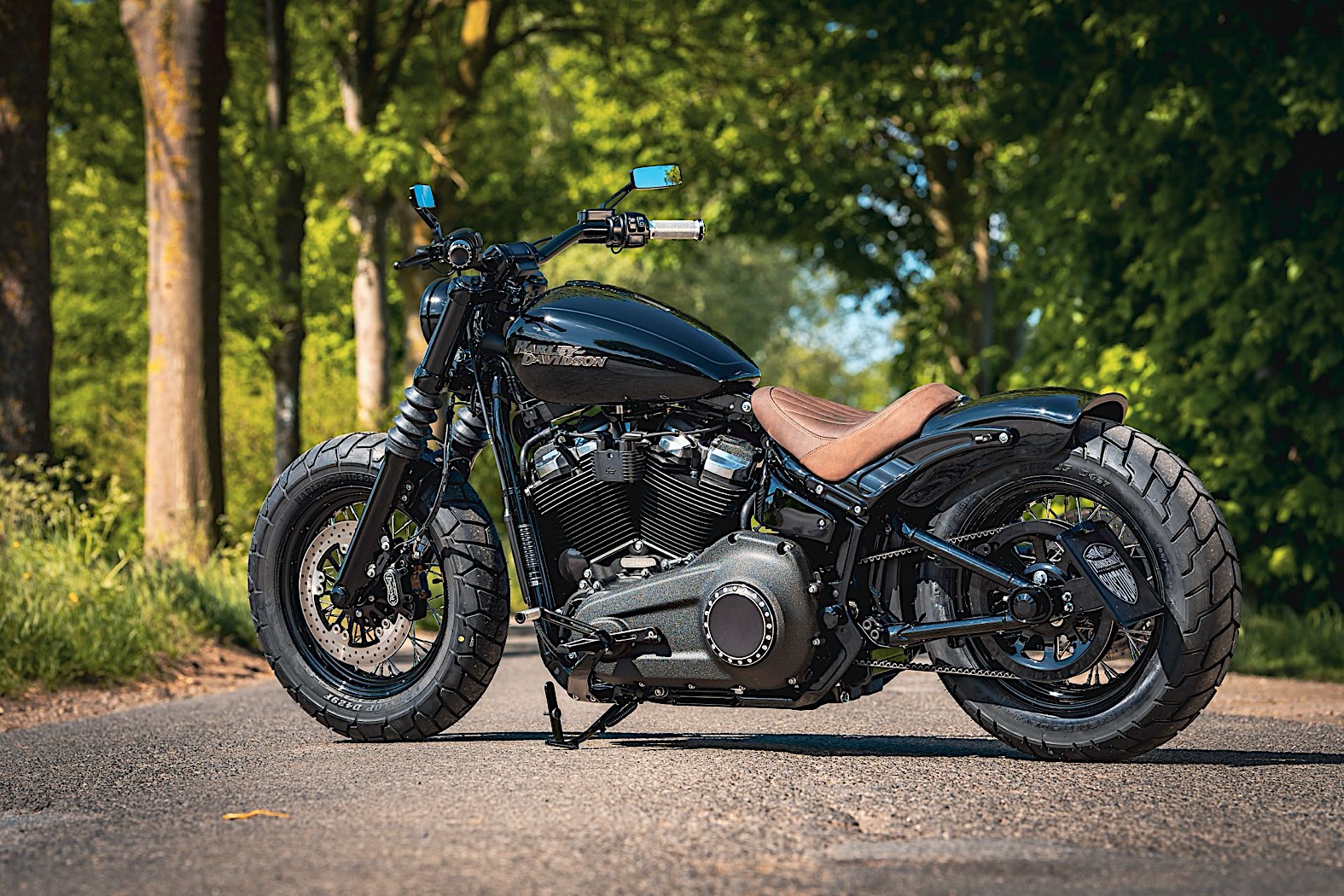 by Daniel Patrascu from https://www.autoevolution.com
The European custom motorcycle industry is not even close in terms of size and reach as that in the U.S. but that doesn't mean there aren't shops on the continent that strive to keep this segment populated with constant new builds. German Thunderbike is one such shop, and this here machine is its latest customized Harley.
Based on the bike maker's Street Bob, the bike has been built to highlight what Thunderbike has to offer in terms of custom parts for Harley motorcycles. But it is also described as the perfect tool for riders to "clear your head and leave the stress of everyday life behind."
The first things that stand out when it comes to this Street Bob are the wheels. The garage decided to fit the motorcycle with two rear wheels for symmetry and more balanced proportions: the front one is a 3-inch wide wheel that usually goes at the rear, while the rear one has been replaced with a 5.5-inch wide one. Both are wrapped in Dunlop rubber,
A long list of other custom parts made it onto the all-black build, most of them of Thunderbike-design. They range from the front and rear fenders to turn signals and exhaust – this last piece of hardware is from Dr.Jekill & Mr.Hyde.
"To give the Country Cruiser more visual highlights we have installed our covers "Drilled" on the primary, ignition and grip ends. The flat torque handlebar with our Base Rubber grips offer good grip and a relaxed seating position that is already in the bobber style," Thunderbike says about the build.
As with most of the other project the garage is responsible for, the Country Cruiser as they call it uses the stock Harley engine. In this case, we're talking about a 107ci Milwaukee Eight with no enhancements.