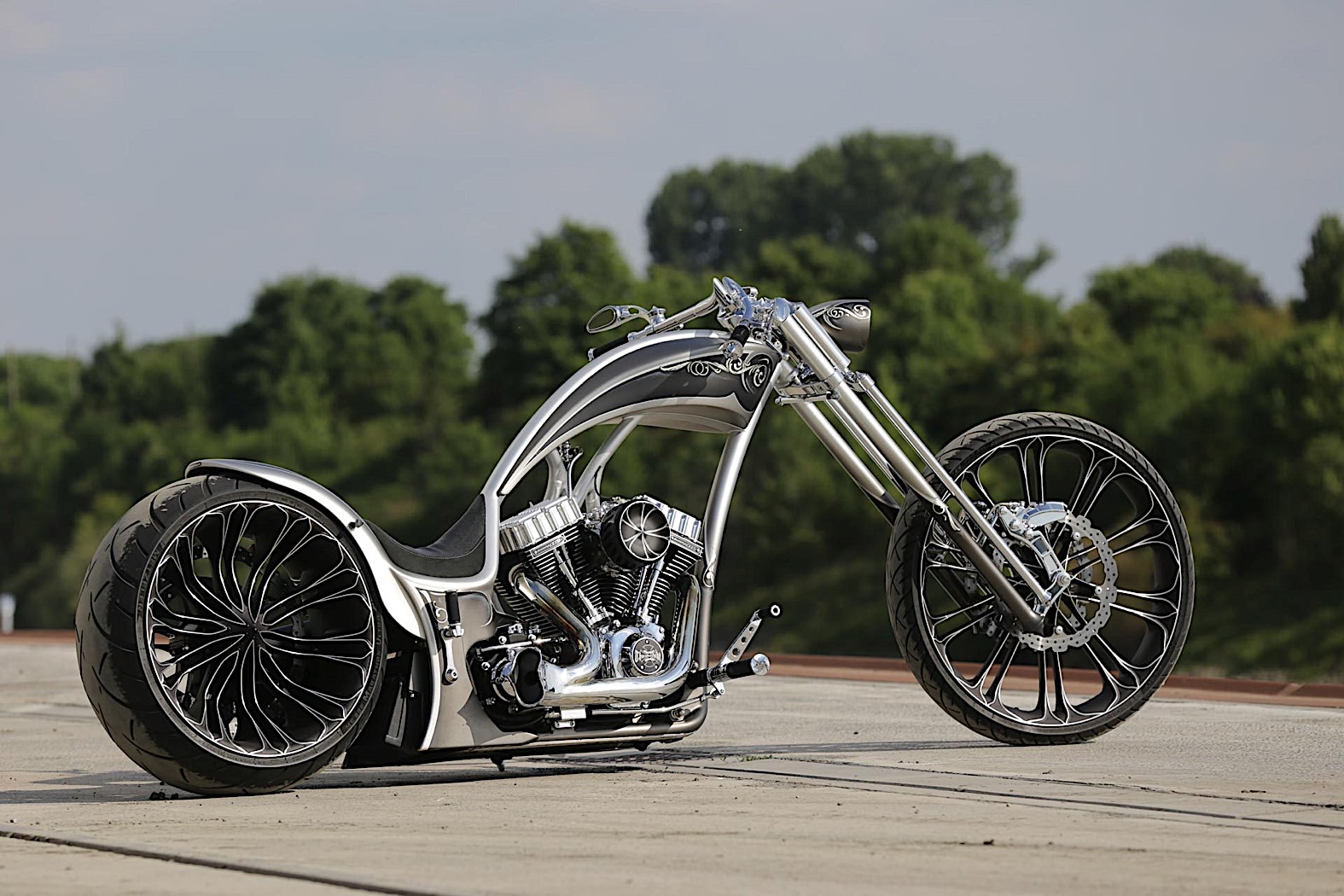 by Daniel Patrascu from https://www.autoevolution.com/
Simple, low, naked metallic skeleton. That's all you need to describe the custom bike build that goes by the name of Flawless 3, assembled in Germany by a group called Thunderbike.
The Germans have been a solid group of bike builders since the 1980s, when they came into being as a repair shop for Japanese bikes, mostly. They kept doing that well until the early 2000s, when sales dropped in the motorcycle industry in general.
Among the few last standing in those troubled times was Harley-Davidson, so Thunderbike made a turn in its business mode and decided to focus on customizing the American-made machines. And we're glad they did.
After the Softail-based Black Star 110 we showed you yesterday, it's time to have a look at another build Thunderbike was responsible for. We're not talking about another Harley conversion, but an original frame.
The garage calls this build Flawless 3, because it has been constructed on an existing platform that goes by the same name. And it's a stunner.
The flowing frame of the bike seems to have been cast upright, made of melted metal that was instantly frozen in place when the desired, complete shape was achieved. The paint job chosen for the frame and fuel tank helps maintain the cold look of the motorcycle.
The frame rides very low to the ground, supported by a full air-suspension. Thanks to it, the ride height can be increased by up to 10 cm (4 inches) in times of need so no harm is done to the underside.
It holds a 110ci Harley-Davidson engine from CVO models, and rides on differently-sized wheels made out of solid aluminum blocks: 26 inches front and 21 inches rear.
Thunderbike's frame line includes more insane builds, that sell either as kits or are one-offs. You can have a look at them all at this link.