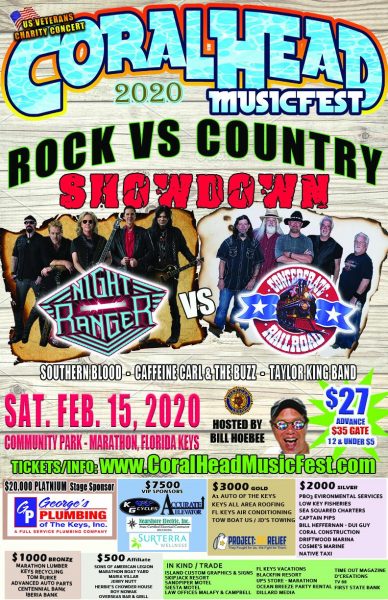 We just want to remind everyone what The Coral Head MusicFest concert is all about.
It's about helping our US Veterans right here in Florida. Project Vet Relief is an American Legion charity where all the money stays in our area.
They only work with Veterans who live in Florida and assist in so many ways. Also, it's an all volunteer staff; No big salaries and 95% of funds raised goes directly to where it is intended. Only a small portion of funds is used for operational purposes and keeping the lights on.
THE CONCERT IS THIS WEEKEND IN MARATHON!
You can get your advance discount tickets for only $27 !
We do have a very limited number of VIP available so get yours before they run out!
For more information and tickets go to www.coralheadmusicfest.com