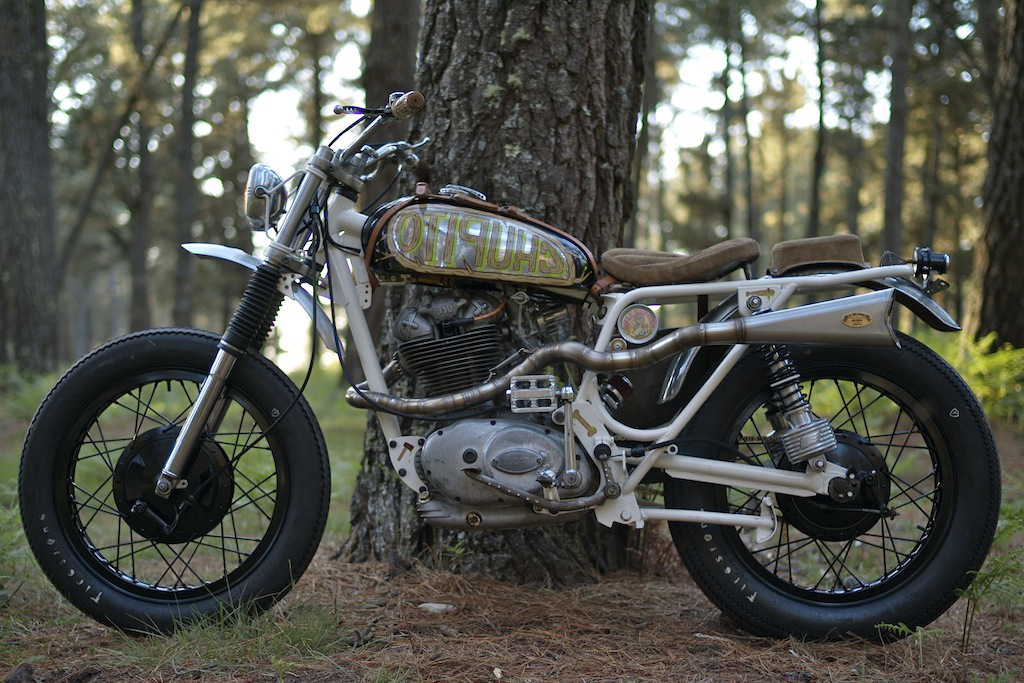 by Daniel Patrascu from https://www.autoevolution.com
The general feeling among some motorcycle lovers is that if it isn't a Harley, it should be at least a full custom bike. Anything else or less is either not worth making, or not worth talking about.
Harleys and other custom builds are just two drops in a huge ocean of two-wheelers, though, and no one knows that better than Europeans. It is from there (and Japan) where the majority of the world's famous bike brands come from.
Admittedly, the custom market for all bikes European is not as great as the American Harley one, for instance, but it does exist, and it creates incredible designs at times.
Somewhere in Spain, a shop by the name El Solitario MC has been customizing whatever it got its hands on for years. As part of our Two-Wheeler Month feature, we uncovered some of its most exciting projects.
One of them is the Chupito, once a Barcelona-made 1977 Ducati 350 that has been modified at the request of a "great tequila drinker" customer to "dribble around Madrid's lights."
It took the garage around two months of not-so-intense work to restore the Ducati and turn it into something else by carefully modifying, removing or fitting new parts.
Keeping the original patina wherever possible, the Chupito comes with a tad shorter subframe than it originally had, it has no battery thanks to the rewiring of the electrical system, and hosts a front Honda CB fender as rear fender.
El Solitario also relocated the gas tank and the gas level indicator, and gifted the bike's engine with a see-through window to make the oil level visible. Also, special graphics adorn the fuel tank of the build
We are not being told how much the transformation of the Ducati cost, but the result is funky and cool at the same time.