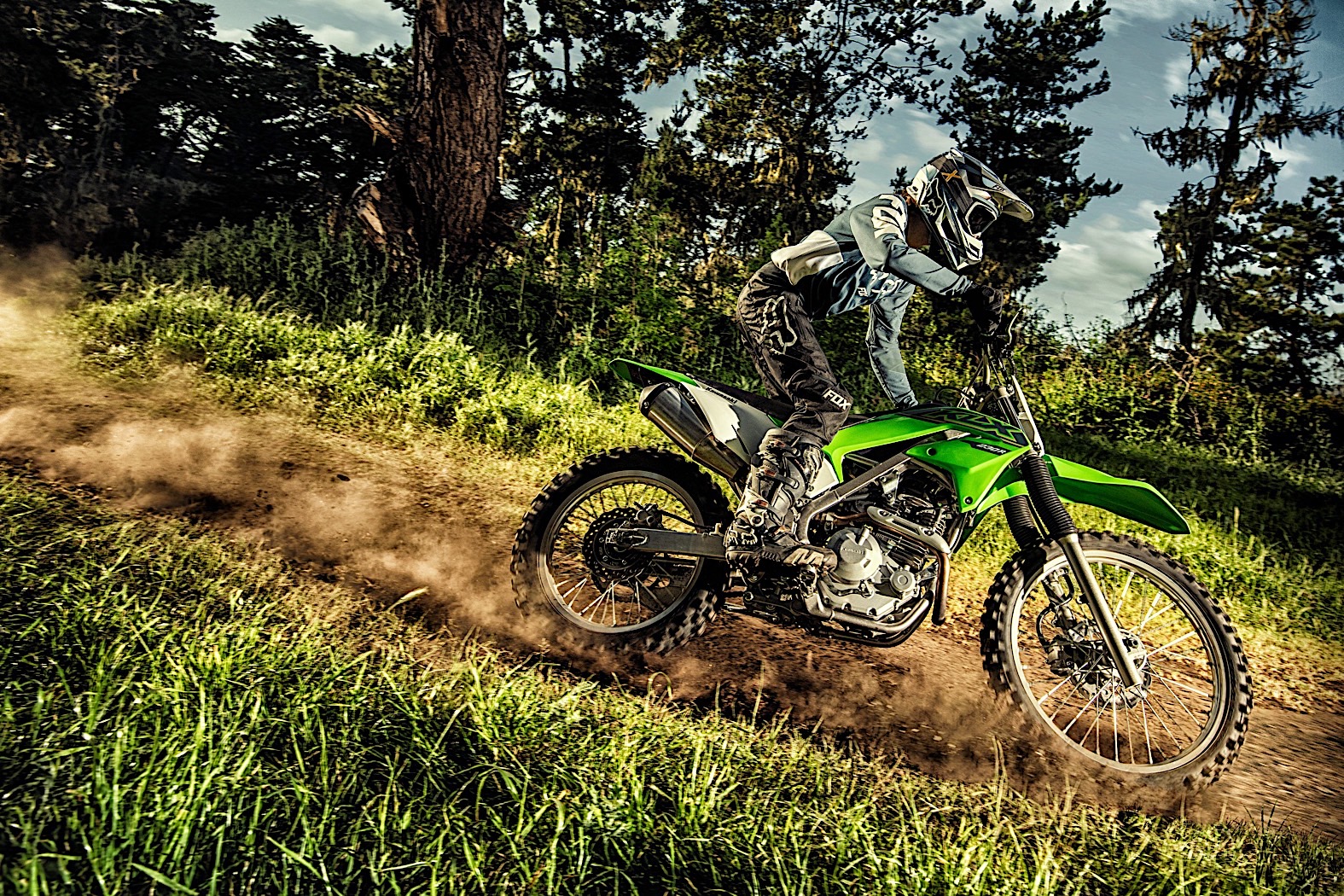 by Daniel Patrascu from https://www.autoevolution.com
Now that the months-long lockdowns imposed by the global health crisis are beginning to be lifted, people can once again start thinking ahead to a summer of adventure and fun. And what can be more enjoyable than taking a ride on a bike somewhere in the wild?
To help along with those dreams, the 2021 line of Kawasaki KLX off-road motorcycles for the American market was announced this week by the Japanese bike maker, with its share of surprises and most of the technology carried over from the previous version.
Whereas up until now the line of bikes was comprised of three distinct models, starting the new model year one of them has been dropped: as soon as the new family hits the roads, the KLX110 will no longer be available. Kawasaki said the KLX line will now consist of three bike versions, but using just two engine configurations.
The first is the KLX230R off-roader "purpose-built for serious fun in the dirt." The bike is powered by a 233cc air-cooled engine linked to a six-speed transmission and manual clutch. It rides on full-size off-road wheels, measuring 21 inches front and 18 inches rear. Also equipped with long travel suspension, it will sell for $4,399 for the new model year, and it will become available at dealers in July.
The KLX140R comes in two variants, made different by the size of their wheels. The first is the 144cc-powered machine fitted with 17-inch front wheels and 14-inch rear, while the second, created specifically for taller riders, comes with 19-inch front and 16-inch rear wheels.
Both bikes are powered by the same 144cc four-stroke engine that comes with an electric starter and keyless ignition, and is linked to a manual clutch and five-speed transmission. Pricing for the KLX140R has been set by the Japanese at $3,149, and the two models are already available for purchase in the U.S.