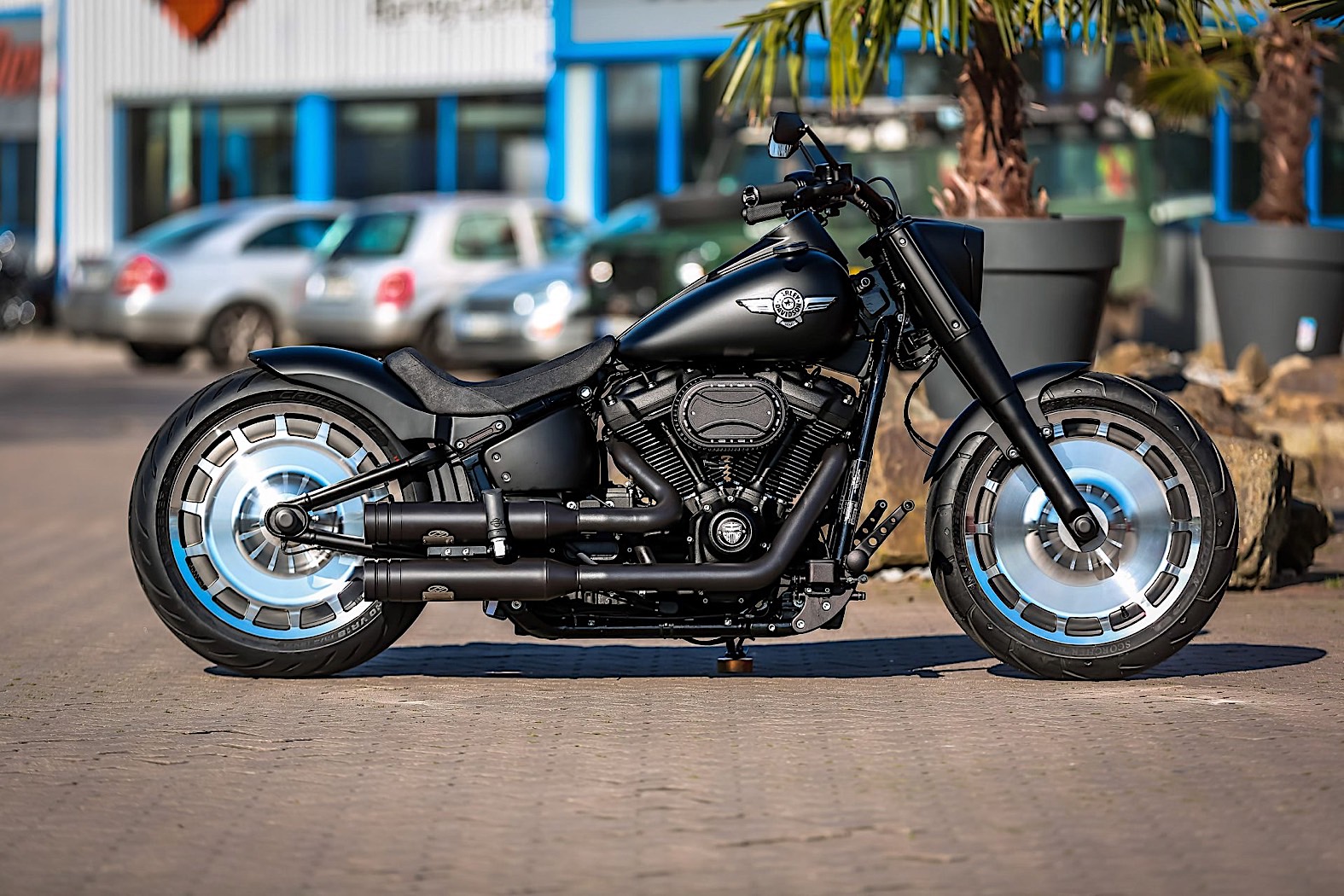 by Daniel Patrascu from https://www.autoevolution.com
Harley-Davidson introduced the Fat Boy line in 1990 as a V-twin Softail cruiser you could either use as stock, or modify to your convenience. And modified it was, as Harleys generally beg to be altered one way or another.
There is no shortage of custom Fat Boys out there, but some tend to stand out in a crowd more than others. Especially if we're talking about a build that was made not in the U.S., where the majority of custom motorcycle garages are, but elsewhere.
The Fat Boy in the gallery above originated in Germany. There, a shop by the name of Thunderbike has been in the business of modifying stock Harleys for the past 20 years or so, and it has completed quite the number of projects during this time.
Most of the German garage's builds are of course unique, and created with the sole purpose of advertising the custom parts available in Thunderbike's inventory. But that's ok, as thanks to this approach we get to see the unique European way of customizing Harleys.
In the case of this machine, the Fat Boy got the usual complement of custom parts, ranging from the front and rear fenders to the grips and seat plate, all wrapped in a paint so black it seems to be swallowing light.
We've seen Black Harleys before, but this one seems to look particularly appealing because of the way the non-color on the body, engine and exhaust combines with the shiny chrome of the re-milled wheels. In fact, says Thunderbike, the Dark Dozer was the first time "we've combined our re-milled wheels with a matt black finish."
As usual on Thunderbike-remade motorcycles, the Fat Boy packs the stock engine, and the only modifications made mechanically speaking are the addition of a Jekill & Hyde exhaust and a new pulley brake system.