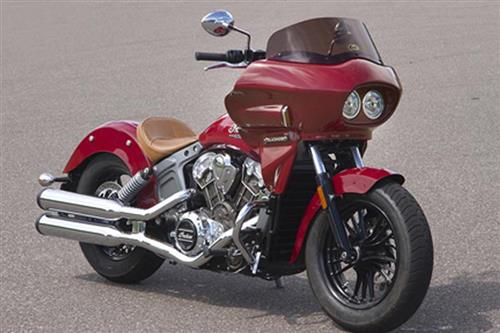 Blackmore Fairing On A Indian Scout
Bill Blackmore introduced the fiberglass Wedge fairing in 2015 for mid-sized motorcycles
Riders, who purchased The Wedge fairing from Blackmore Manufacturing found it to be a great addition to a mid-sized motorcycle.
The frame-mounted design provided a stable ride, excellent wind protection and significant storage – all in a compact package designed for a smaller motorcycle!
Looking for ways to improve their product, the builders and designers of The Wedge found only one.
For more click here.