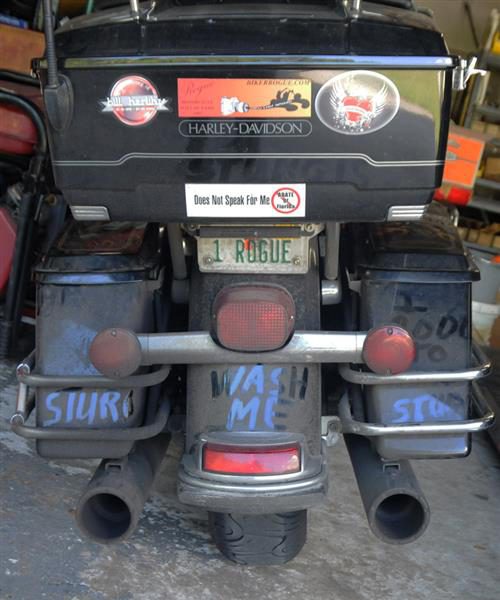 Not that kind of dirty girl, silly. I am ROGUE'S 2009 FLHTC Harley and made the trip to Sturgis, South Dakota, for the 76th annual rally, and did not get washed except for one day of rain on the way home in Indiana. Now that the trip is over, I will get washed a couple of times, polished, oil and filter changed, plus a complete check over with adjustments and repairs if any are needed.
Before the trip I had a thorough check over, you know, like having my engine oil, filter, transmission and primary fluids changed. My tires were aired to the proper pressure and had the front wheel re-balanced because a weight had come off. I even got washed and polished. All dressed up and no place to go….at least for that night!
Rogue does take care of me and not only does he keep me in good shape he also gets me special parts all the time. Man, do I feel privileged!
She Rode to the Black Hills Rally and Back… read the whole story here.