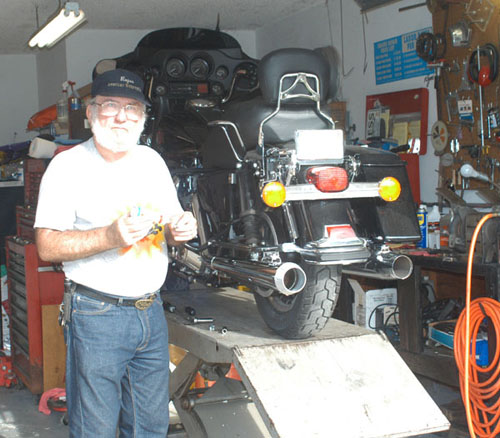 BIKERNET(TM) REPORTER EMBEDDED AT THE FRONT
It is a beautiful sunny Monday morning, in Palm Bay Florida. I will enjoy it as long as I can because all that is going to change soon.
The hurricane DORIAN is on the way and expected to hit Brevard County on Tuesday and Wednesday it is not going to be good.
It is reported to run the Interstate 95 corridor north
At this time the eye is off the east coast and there are mandatory evacuations for the barrier islands. DORIAN is big enough that even with the eye being out in the Atlantic Ocean serious hurricane conditions will happen well inland.
I am about 7 miles west of I-95 and going to get hit. Just do not know how bad yet.
I have taken as many precautions as humanly possible including flotation vests for both my German Shepherds and myself. Hope that is over kill.
Praying For All In The Path Of DORIAN
Will keep in touch as best I can.
–Rogue
Senior Editor Bikernet
Bikernet.com
PO Box 184
Melbourne, FL 32902
Hang in there, brother. Our thoughts are with you!–Bandit