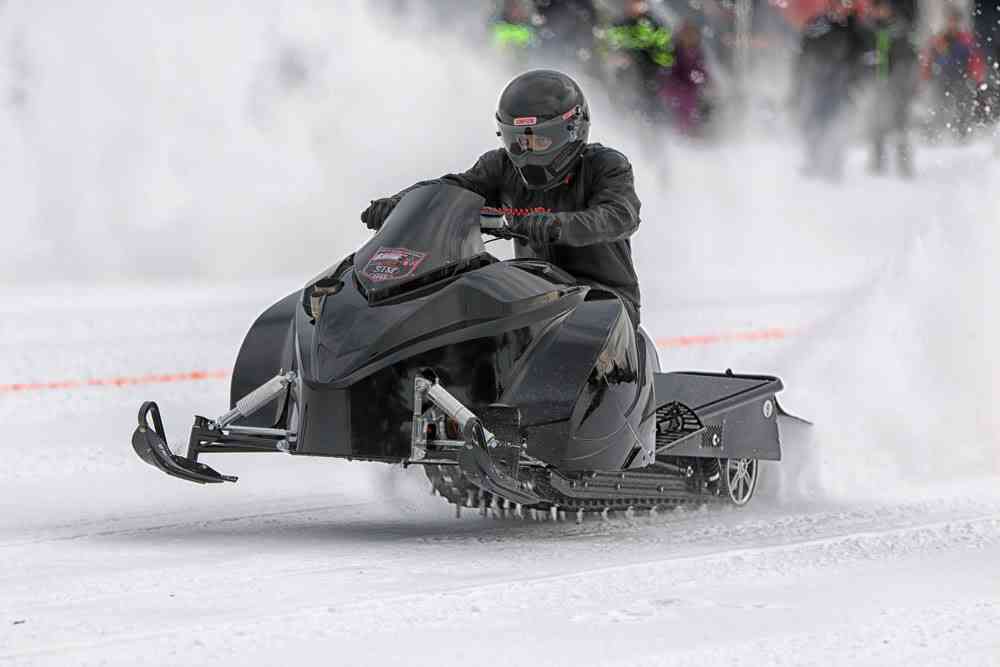 Snow Outlaws snowmobile drag racing series — race cancellation announcement
CANCELLED event: STM Powersports Snow Outlaws The Pioneer / Long Lake Shootout
originally scheduled: February 17-18, 2023
where: N1690 County Highway M, Sarona, Wisconsin, USA
It seems that the phrase "hottest show" in snowmobile drag racing is being taken too literally. Following "hot" on the heals of a brutally cold Friday night session on Rice Lake, an unseasonably warm Wisconsin has forced the STM Powersports Snow Outlaws series to cancel their second round of 2023.
Originally scheduled for February 17-18 on Sarona's Long Lake, bad ice there had Snow Outlaws planning a return engagement at Rice Lake. But even that is off the table as warm, sunny days are thinning Rice Lake's ice and producing no new snow.
So the world's quickest nitro, alcohol, supercharged and turbocharged sleds and the teams that race them will have to wait until March 3-4 and the Weenie Roast World Finals at Lakewoods Resort in Cable, Wisconsin.
Pro Outlaw, Pro Xtreme 55, and Pro Mods will all converge for the legendary Weenie Roast festival for high speed thrills and late night swills. Team owners and riders such as Chris Connelly, Jeff Ratzlaff, Mike Allen, Dominick Ernst, Brian and Corey Sullivan, Alec Gibas, Lance Flathers, Ethan Erhardt, Jeremey Hannen, Kyle Shilts, Samson Exhaust's Mike Baverstock, Matt Musselman, Samantha Martin, Tom Brennan, Ryan Rowe, Andy Gosch, Casey Down, Anthony Tondryk, Blake Saltzman, Tyler Stelton and more will race the Lakewoods 500 foot track.
Chad and Jenny Nyhus regret that even the Snow Outlaws track-building magicians can't conjure up a race track without snow and ice, but look forward to welcoming their drag racing family back to action at the Weenie Roast in March.
* * * * * * * * * * * * * * * * * * * * * * * * * * * * * * * *