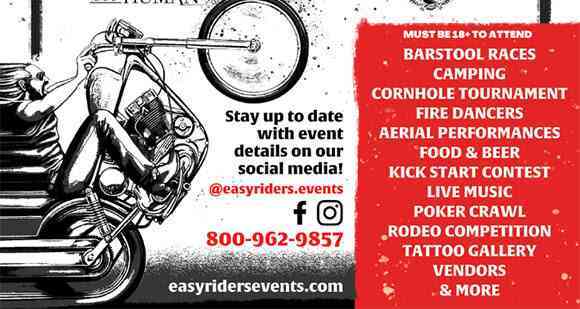 You don't want to miss out on this opportunity to show your amazing products at the original Easyriders Motorcycle Rodeo!
Thousands of motorcycle enthusiasts will converge for a weekend of camping, dirt track motorcycle rodeo competitions on two-wheeled steel ponies, and a great lineup of concerts.
Plus, it wouldn't be a true biker rally without the very best motorcycle-lifestyle related vendors in the country!
The 2022 Easyriders Rodeos are coming to Fowlerville Michigan August 19-21 and Bloomville Ohio Sept 1-5.
Vendor space is limited!
Don't miss your chance to be a part of the action! Ask about our poker crawl. We supply everything. Get all the attendees to stop at your booth. More information can be found at EasyridersEvents.com
* * * *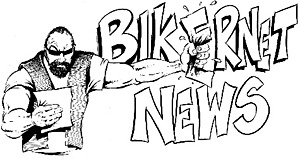 STAY UPDATED With All Motorcycling Events, News, Updates, Products, Reviews and More. Grab the FREE Bikernet Blog Weekly Newsletter. CLICK HERE To Sign-up. Free, No Spam Ever, Never non-motorcycling stuff. Unsubscribe Anytime.