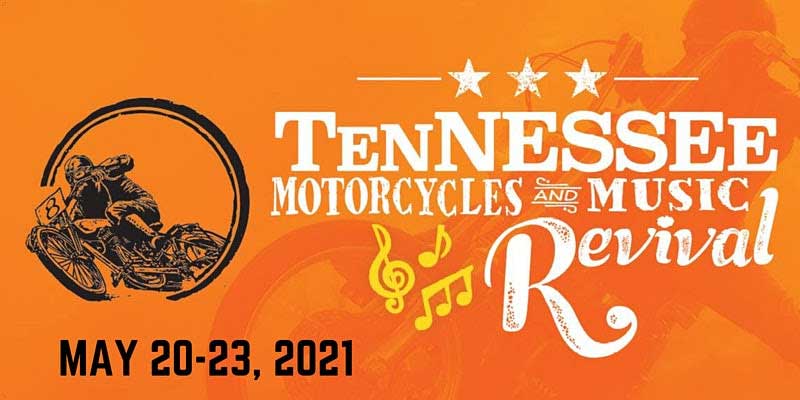 A 4-DAY RALLY HELD IN TN, THAT SHOWCASES THE AREA'S DEPTH AND DEVOTION TO MUSIC, MOTORCYCLES, FRIENDS, FAMILY AND GENUINE SOUTHERN HOSPITALITY.
The Tennessee Motorcycles and Music Revival is located at the majestic, 3,500 acre, Loretta Lynn's Ranch & Campground, owned by country music legend, Loretta Lynn, and home of the AMA Motocross Championships. The Revival will showcase the area's depth and devotion to Music, Motorcycles, Food, Art, Entertainment, and Southern Hospitality. Join us as we host 4,500+ on-site campers on 400 acres of manicured countryside that adjoins the meandering Hurricane Creek.
A one-of-a-kind experience with a backstage vibe. Nothing better describes the feeling of attending TMMR like the word REVIVAL. It brings you back to what we love the most about Motorcycles, Music, and Friends. Join us for Tennessee's biggest and best bike rally and music festival wrapped up in one 4-day event!
Live Music featuring Nashville's Next * Outlaw, Country, Rock, Bluegrass * Singer-Songwriters * Hooligan Racing * Biker Games * Harley-Davidson Demos * Pan America * H.O.G. Pin Stop * BC Moto Invitational Hand-Crafted Custom Motorcycles * Enduro Off-Road Loop * Wall of Death * Speed Shack Bar * Waterin' Hole * Loretta's Roadhouse * Bonfires * Bike Shows * Hurricane Creek * Tour Loretta's Ranch * Swimming Pool * Full Liquor Bars * Food Trucks * Vendors * Official H.O.G. Pin Stop & Much Much More!
The Tennessee Motorcycles & Music Revival is proud to host the 4th edition of the BC Moto Invitational during its celebration of all things "Motorcycles and Music" at the historic Loretta Lynn Ranch. Bill Dodge's "BC Moto Invitational" is a custom motorcycle showcase featuring hand-selected craftsmen displaying some of the country's best custom motorcycles. It will be aptly situated in the unique setting of a picturesque, creek-side horse barn at Loretta's.